---
Cunningtons LLP Solicitors Croydon
102-104 High St,
Croydon,
CR0 1ND
United Kingdom
Tel: 0208 688 8446
Fax: 020 8686 2147
Croydon Solicitors: Property, Wills and Probate specialists
The Croydon branch of Cunningtons LLP was opened in January 1995, and offers a range of legal services including residential conveyancing, commercial property, and Wills and probate.
The Croydon branch is overseen by Jason Bradshaw. Jason was based at the Croydon office when he joined the firm, and is currently the Partner with overall responsibility for the Croydon branch and its conveyancing team.
If you are selling your home, buying a new home, or simply remortgaging your existing house or flat, our team of residential conveyancing solicitors make sure that all the legal aspects are taken care of.
Click here to request a fees quote on how much your conveyancing will cost.
Jensen Bourke runs the Croydon Wills and Probate department, and he's ready to discuss writing your Will, to help with probate and estate administration, to talk you through setting up LPAs, or with any other private client legal services you may need.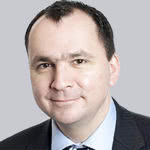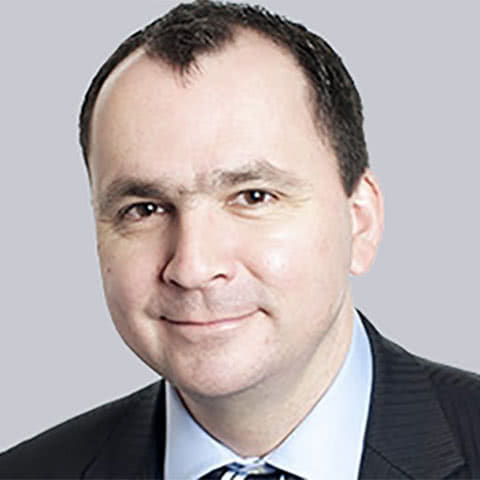 Partner in charge of Cunningtons' Croydon branch
Jason Bradshaw is the firm's Senior Partner. He specialises in Residential Conveyancing for both local and national clients.
Jason graduated from Staffordshire University in 1993, and completed the Legal Practice course a year later.
He later joined the team of solicitors at Cunningtons in 1997 as a trainee solicitor and qualified in 1999. Jason became a Partner with the firm in May 2002. He then became Senior Partner in 2018.
He manages the Croydon office and the Brighton branch.
Jason is married with two children.


Telephone: 0208 688 8446
Why Cunningtons?
Fixed Fees
Personal Contact
Local Branch
Central Croydon Office
National Legal Service
Contact by Phone or Email
Great Client Reviews
Award-winning Solicitors
Conveyancing since 1748
Specialist Conveyancers
Regulated by the SRA
GET IN TOUCH
To contact us about any of our legal services including Family Law or Wills and Probate,
just complete this form so we can get back to you.
Cunningtons team of solicitors in the Croydon office offers you a range of legal services for reasonable fees, focusing on Residential and Commercial Property, and Wills & Probate.

Residential Conveyancing
Jason Bradshaw, the Partner in charge of the Croydon office, looks after all aspects of residential property transactions from sale or purchase of both freehold and leasehold properties, re-mortgages, transfers of equity and agreed lease extensions.

Wills & Probate
Cunningtons Private Client services in Croydon are overseen by Jenson Bourke. He helps clients make sure their documents are correctly executed, giving them peace of mind that their affairs will be left in order and avoiding complex intestacy problems.

Croydon & Cunningtons Solicitors
Cunningtons LLP solicitors in Croydon was opened in January 1995, and specialises in residential conveyancing, commercial property issues, and Wills & probate, for local clients and others.
Nicholas Brothers joined Cunningtons solicitors in Croydon in 2006. Nicholas is Cunningtons' specialist commercial property solicitor.
Croydon is the only branch of Cunningtons that has a department dedicated to commercial property law, and our legal team provides services in these areas to all other branches across the UK. We also offer a range of other legal work, including private conveyancing for the purchase, sale and remortgage of your house or flat.
The Croydon Cunningtons office is easily accessible from both East and South Croydon railway stations. If you prefer to drive, there is a large car park at the rear of the premises. Our staff are friendly and helpful and the work we do is always customer-focused. We are monitored by the Solicitors Regulation Authority.
Conveyancing
You don't have to use a solicitor to work on the legal side of your property transactions, but using a professional property expert makes things faster, easier and more secure. As your home is probably the most expensive thing you own, you don't want to take chances.
The team at Cunningtons Croydon provide Conveyancing for both local clients and buyers and sellers throughout England and Wales, and locally in Croydon, London and along England's south coast.
Commercial Property
Commercial property conveyancing requires specialist attention, and fortunately our local clients have access to Nicholas Brothers to help them.
Nicholas can help with all types of commercial property work: buying and selling freeholds, let investments, existing leases, new leases, and small businesses privately and at auction. He can also assist with residential leaseholders' rights to enfranchise, extend and manage their leases.
Wills and Probate
We provide assistance with all matters relating to Wills, probate and inheritance; Jensen Bourke runs the team at the Croydon branch. His expertise and experience in these matters makes him perfect to talk you through making and administering Wills, advising on Inheritance tax, Lasting Powers of Administration, Deputyships and Trusts.
Other legal teams
If you are looking for help with another legal service not offered in your local branch, we can put you in touch with specialist solicitors team at other locations, be it Family Law, Civil Litigation, or Employment Law.
Family Law
Our family law solicitors help with pre-nuptial and cohabitation agreements, domestic violence and coersive control, divorce and dissolution of civil partnerships and financial settlements. Our family law solicitors do their best to help clients toward an amicable solution.
Civil Litigation
Our Civil Litigation department offers advice to clients across the country on property law and misrepresentation, professional negligence, debts and insolvency, inheritance and probate problems.
Employment Law
Our Employment law team helps you when you start work, with ongoing issues, through to leaving employment – no matter what caused you to leave.
That's the beauty of working with Cunningtons as your legal team – our experts can help you through all life's bumps and hiccups, and we're also here for the good times.
FURTHER INFORMATION
More information about what we do at our Croydon branch
Conveyancing Done Right
What is conveyancing, how long does it take, and what can go wrong? We guide you through your choices
More about Croydon
A look at the history of Croydon, its green spaces, and why people like living there. And of course, the Cunningtons branch
Croydon Partner Profile
Jason Bradshaw is the Partner in Charge of the Croydon branch. Find out more about him.