Conveyancing Solicitors in Croydon
102-104 High St,
Croydon,
CR0 1ND
United Kingdom
Tel: 0208 688 8446
Fax: 020 8686 2147
Commercial and Residential Conveyancing Property Solicitors
The Croydon branch of Cunningtons LLP was opened in January 1995, and specialises in residential conveyancing and commercial property issues.
Jason Bradshaw who was based at the Croydon office when he joined the firm, is currently the Partner with overall responsibility for the Croydon branch and its conveyancing team.
If you are selling your home, buying a new home, or simply remortgaging your existing house or flat, our team of residential conveyancing solicitors make sure that all the legal aspects are taken care of.
Click here to request a fees quote on how much your conveyancing will cost.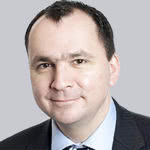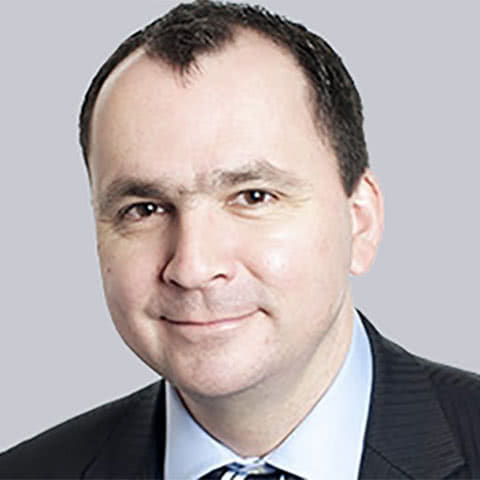 Partner in charge of Cunningtons' Croydon branch
Jason Bradshaw is the firm's Senior Partner. He specialises in Residential Conveyancing for both local and national clients.
Jason graduated from Staffordshire University in 1993, and completed the Legal Practice course a year later.
He later joined the team of solicitors at Cunningtons in 1997 as a trainee solicitor and qualified in 1999. He became a Partner with the firm in May 2002. He then became Senior Partner in 2018.
Jason is married with two children.


Telephone: 0208 688 8446
Why Cunningtons?
Fixed Fees
Personal Contact
Local Branch
National Coverage
Contact by Phone or Email
Great Client Reviews
Award-winning Solicitors
Conveyancing since 1748
Specialist Conveyancers
Regulated by the SRA
GET IN TOUCH
To contact us about any of our legal services including Family Law or Wills and Probate,
just complete this form so we can get back to you.
Cunningtons team of solicitors in the Croydon office offers you a range of legal assistance for reasonable fees, focusing on Residential and Commercial Property.

Residential Conveyancing
Jason Bradshaw, the Partner in charge of the Croydon office, looks after all aspects of residential property transactions from sale or purchase of both freehold and leasehold properties, re-mortgages, transfers of equity and agreed lease extensions.

Wills & Probate
Cunningtons Private Client services in Croydon are overseen by Jenson Bourke. He helps clients make sure their documents are correctly executed, giving them peace of mind that their affairs will be left in order and avoiding complex intestacy problems.

More about Croydon and Cunningtons
The Croydon branch of Cunningtons LLP was opened in January 1995, and specialises in residential conveyancing and commercial property issues.
Jason Bradshaw who was based at the Croydon office when he joined the firm, is the Partner with overall responsibility.
Nicholas Brothers joined Cunningtons Solicitors as a Senior Associate in 2006 and is based at Croydon. Nicholas is Cunningtons' specialist commercial property solicitor.
Croydon is the only branch of Cunningtons LLP that has a department dedicated to commercial property law, and our legal team provides services in these areas to all other branches of Cunningtons Solicitors across the UK. We also offer a range of other legal work, including private conveyancing for the purchase, sale and remortgage of your house or flat.
The Croydon Cunningtons office is in the heart of Croydon and is easily accessible from both East and South Croydon railway stations, with their regular service to London and the coast. If you prefer to drive to our premises, there is a large pay and display car park at the rear of the premises. Our staff are friendly and helpful and the work we do is always customer-focused.
Croydon is a major metropolitan centre situated within the M25 in south London, on the transport corridor between central London and the south coast.
Its growth comes from being within easy reach of central London making it an ideal commuter town, and whilst it was historically an important industrial area, it is now better know for its retail and business districts.
Croydon's Whitgift Centre opened in 1969 and was the largest covered shopping development in Greater London until 2008, whilst on the other side of Croydon on the Purley Way is the IKEA store.
Lying close to Croydon and within easy reach are residential areas such as Addiscombe, Purley, Shirley, Selsdon, Thornton Heath and Waddon. The area has since 2000 been serviced by the Tramlink, which runs from Beckenham, New Addington and Elmers End, through East and West Croydon to Wimbledon in the west.
Croydon is also a major centre for education, with Croydon College located centrally and only two minutes walk from East Croydon station. The Whitgift Independent school is situated in south Croydon, and The London School for Performing Arts & Technology (the BRIT school) is also located just north of Croydon in Selhurst.
Our Conveyancing Services
You don't have to use a solicitor to work on the legal side of your property transactions, but using a professional property expert makes things faster, easier and more secure. As your home is probably the most expensive thing you own, you don't want to take chances.
The team at Cunningtons provide Conveyancing for buyers and sellers throughout England and Wales, and locally in Croydon, London and along England's south coast.
To read client recommendations, click here.
Conveyancing for Buying Property
The legal process for purchasing your property involves contacting the seller's solicitor to check the title deeds, running required searches, liaising with your mortgage company to confirm the money is in place, and reporting back to you with all the required documents for you to sign.
Then when you have exchanged contracts, we make sure the deposit money is in the right place, prepare all the completion papers and statements, submit the 'certificate of title' to your lender, make sure all search information is received, then make sure that money from the mortgage lender is in the correct account.
Finally, it's time for completion – that means we make sure all the money has been paid to the seller's solicitors in exchange for the deeds and documents, resolve the account with you, pay stamp duty, and finally register you as the new owner with the Land Registry. For more information on the buying aspect of the conveyancing process, click here.
Conveyancing for Selling Property
When it comes to selling your house or flat, the conveyancing process is slightly simpler, though the legal side is just as important. When you have signed up with us as your conveyancing solicitors, your mortgage company sends us the title deeds, as well as a statement of the amount of money you still owe for your property. Your buyer's solicitor asks us for any other information they need. We then prepare a sale contract with preferred dates to complete – this leads to the Exchange of Contracts.
The buyer then pays the deposit money into our solicitor account, then we get a statement from your mortgage company. As your conveyancing solicitor we receive the money we need to pay your estate agent's commission fee, and this is all accounted for in your financial statement.
On Completion, we move the money gained from the sale to you, your estate agent, and your mortgage company. We arrange for your estate agent to hand over the keys to your property's new owner. We then send you any remaining money, as well as a statement detailing all the expenses of your sale. Finally we send over the deeds to the buyer's solicitors – and your property is sold. For more information on the selling part of the conveyancing process, click here.
Conveyancing for Remortgaging Property
When you remortgage, you still need to make sure the legal conveyancing side is taken care of to ensure your house or flat is secure. Our conveyancing service has you covered here too.
Your named conveyancing solicitor receives your title deeds, as well as a copy of your title from the Land Registry – they then run up-to-date searches as required. Your lender sends your solicitor your new mortgage offer, and you get sent the mortgage deed to sign.
They arrange to receive the money from your new loan, and get an updated account of your loan amount. One or two final search checks, then your remortgage is complete – the remaining money goes into the correct accounts and your remortgage is registered with the Land Registry. For more information on the remortgaging side of the conveyancing process, click here.
Commercial Property Legal Advice
Commercial property conveyancing requires specialist attention, and fortunately for our local clients they have access to our Senior Associate Nicholas Brothers to help them.
He can help with all types of commercial property work: this includes buying and selling freeholds, let investments, existing leases, new leases, and small businesses privately and at auction. Nicholas and his team can also assist with residential leaseholders' rights to enfranchise, extend and manage their leases.
Access to other Cunningtons legal teams
If you are looking for help with another legal service not offered in your local branch, don't worry! We can put you in touch with another specialist solicitor team at another location, be it Family Law, Wills and Probate, Civil Litigation, or Employment Law.
Legal Advice for Family Law
Our Croydon Branch has legal experts specialising in property sale, purchase and remortgaging, however our other offices can help with all aspects of Family Law. This service includes issues before marriage such as pre-nuptial agreements, problems during a relationship such as domestic violence, right up to divorce and dissolution.
Our Civil Litigation Service
Our Civil Litigation department offers advice to clients across the country on matters associated with property law and misrepresentation, professional negligence, debts and insolvency, issues to do with inheritance and probate problems.
Wills, Probate and Inheritance Team
We are used to providing assistance with all matters relating to Wills and Inheritance, and our teams at other branches can make time to discuss these issues remotely. Their expertise and experience in these matters makes them your perfect team to talk you through making and administering Wills, advising on Inheritance tax, Lasting Powers of Administration, Deputyships and Trusts.
Employment Law
That's the beauty of working with Cunningtons Solicitors – our people can help you through all life's bumps and hiccups, and we're also here for the good times.
Frequently Asked Questions
Here are some questions that our Croydon branch gets asked: if you need an answer to a question that is not on this list, please contact us for an answer.
> What happens in the conveyancing process?
Conveyancing is the legal process of transferring property, and it happens whenever UK property is bought, sold or remortgaged.

The conveyancing process for each transaction is different, and generally involves liaising between buyers, sellers, mortgage companies, local councils and the Land Registry.

If you are buying property:
We contact the seller's solicitors to check the title deeds and contract, then conduct a variety of searches depending on the location, check the formal mortgage offer, collect together documents that require signing, organise the handing over the deposit, ensure all monies are in the right accounts, arrange completion of sale, ensure the correct stamp duty is paid, instruct the land registry of the change in ownership, then send the deeds to either the buyer or the mortgage lender.

If you are selling property:
We obtain the title deeds and up-to-date information from the Land Registry, arrange the contracts that outline the sale, liaise with the buyer's solicitors, find out the balance on your mortgage if necessary, send deeds for signing, arrange for estate agents' fees to be paid, collect all funds due to the seller, submit statements and send dees and keys to the new owner.

If you are remortgaging:
We obtain the title deeds and up-to-date title copy from Land Registry, deal with any searches, receive mortgage offer, ask you to sign mortgage deed, arrange for the delivery of the new loan, get up-to-date statement from current lender, run searches at the Land Registry, receive the loan and repay existing mortgage, and register the new mortgage with the Land Registry.

In brief, conveyancing has a number of stages and differs according to the purpose of the transaction, the finances of the buyer/seller/remortgager, the geographical location of the property, and the number of other transactions in the chain.

Talk to your conveyancing solicitor throughout the process and they'll keep you up to date with this important process.
> What is the difference between a solicitor and a conveyancer?
When you use a solicitor for conveyancing you can be sure that they are regulated by the Solicitors' Regulation Authority (SRA), a member of the Law Society, have degree-level qualifications and at least two years on the job training before qualifying as a conveyancing solicitor.

Whereas a conveyancer tends to be regulated by the Council for Licenced Conveyancers (CLC) and is usually less highly qualified, although can still be perfectly competent.
> What searches does a conveyancer do?
The standard searches your conveyancing solicitor undertakes are:
– local authority,
– water/drainage, and
– environmental.

There are a number of other searches to undertake depending on the locality of the property. For example, in mining areas a mining search is also always obtained. There may also searches for Gypsum in areas where gypsum mining has taken place, Lead Mining, China Clay, and Limestone.

Check with your property solicitor to find out which searches they are intending to undertake.
> When I ask for a conveyancing quote, do I have to pay anything?
All our conveyancing quotes are free and you are not obliged to use our conveyancing services.

However, we have found that most people who receive a quotation for our conveyancing services are happy to use us and remain loyal customers for future moves!
> Is there a difference between freehold and leasehold conveyancing?
The short  answer is yes.

When dealing with leasehold transactions, there are many more things to check during the conveyancing process, including ground rent, service charges, licences under the Lease and leasehold covenants (obligations).

For this reason we charge an additional fee for dealing with leasehold transactions.
> Should I use an online conveyancing company?
We do not generally recommend using an online conveyancer; although you often pay a lower fee, the level of service will also be lower.

You will rarely speak to the same person twice, and you have to be wary of the extras they add on.

When you are dealing with something as valuable as your home, it is important not to take risks. And the potential small savings to be made by using online conveyancing don't add up – yet. You should meet the solicitor who is working on your case face-to-face.
> How do I avoid fraudulent transactions when moving house?
With such large amounts of money changing hands, there can be attempts to steal them in transit.

It is easy to avoid fraud if you follow simple rules:
1 – Never ever disclose bank account details by email.
2 – Never pay money into an account whose details you have received by email.
3 – Both you and your solicitor should pay into accounts whose details you have received by phone or in person.
4 – Ideally, test the veracity of bank account details by making an initial payment of £1 – which you then verify by telephoning your conveyancing solicitor – before paying any more.
> How long does conveyancing take?
As most home moves depend on a number of different factors, it is impossible to predict how long your conveyancing will take. However, on average the process will usually take about 8 weeks for a freehold property, and slightly longer for a leasehold.

But as there can be a number of transactions going on at the same time, usually with a chain of strangers all buying and selling their homes and getting mortgages in place – the process rarely depends on just one person.

That's why moving home is a great time to practice calm and patience, as it is out of your control.
> What living in Croydon like?
Tom Dyckhoff wrote about Croydon in his Let's Move To … column in The Guardian in October 2019:

What's going for it? Croydon's had more reinventions than Madonna, more facelifts than Joan Rivers, risen from the dead more times than Nosferatu. At various times, it has been market town, saffron supplier, archbishops' retreat, industrial town, home of London's first airport (when flying was glam), a mini-Manhattan of towers and flyovers, and a byword for suburban ennui. Now, thanks to a namecheck from homegrown Stormzy at Glastonbury, years as the birthplace of dubstep and considerable hard work from the council planning department to ameliorate its landscape, Croydon is the centre of the universe. Or nearly. The anticapitalist in me might shudder at new arrivals such as shipping-container complex Boxpark, the self-styled "iconic" Saffron Tower and (possibly) a new Westfield, but on the other hand, trams! Love a tram, me. Lovely new public spaces! Ditto. The refreshed Fairfield Halls! Good enough for Chuck Berry and Bucks Fizz. And so on. There are always pluses to the minuses, if you care to look.

The case against Continual reinvention is tiring, and not always for the better. Attracts sneers, but who cares about trolls? Purley Way – even outside rush hour.

Well connected? Very. Trains: from East Croydon to London Bridge, Victoria, City Thameslink and St Pancras (all mostly 15-20 mins), to Clapham Junction (9 mins) and out to Surrey, Sussex and Gatwick (15 mins). West Croydon is on the Overground, for east London and beyond. Driving: 25 mins to the M25, a good hour into central London if you're lucky; traffic can be snarly. Did I mention Purley Way?

Schools Primaries: many rated good, with Chestnut Park, Park Hill Infants, Heathfield and Harris Haling Park "outstanding". Secondaries: The Brit School, which counts Adele and Tom Holland as alumni, St Mary's Catholic, Oasis Shirley Park, Saffron Valley Collegiate, Archbishop Tenison CE and St Giles are all "good", with Harris Invictus, Wilson's (boys) and Harris Purley "outstanding". The new Combe Wood has not been inspected.

Hang out at… Boxpark at least delivers the world on a plate, from Taiwan to Sri Lanka via gourmet doughnuts. Shoutouts for Anabella's Kitchen, Matthews Yard and tapas at Galicia.
Where to buy The edges are plump with large early 20th-century piles. East, by Lloyd Park, Grimwade Avenue, Oaks Road and the like, south to Croham Manor Road and Haling Park are good hunting grounds. Addiscombe has smaller homes of the same period; especially nice is the East India estate. Victorian terraces aplenty in cheaper north Croydon towards Thornton Heath. Large detacheds and townhouses: £725,000-£1.5m. Detacheds and smaller townhouses: £400,000-£725,000. Semis: £350,000-£800,000. Terraces and cottages: £300,000-£575,000. Flats: £175,000-£875,000. Rentals: one-bed flat, £800-£1,000pcm; three-bed house, £1,200-£2,200pcm.

FURTHER INFORMATION
More information about what we do at our Croydon branch
Conveyancing Done Right
What is conveyancing, how long does it take, and what can go wrong? We guide you through your choices
Jargon Buster
There's a lot of jargon involved in the world of conveyancing, so we have put together a list of the most common terms, with explanations.
Croydon Partner Profile
Jason Bradshaw is the Partner in Charge of the Croydon branch. Find out more about him.