Conveyancing Solicitors in Croydon
102-104 High St,
Croydon,
CR9 1TN
United Kingdom
Tel: 0208 688 8446
Fax: 020 8686 2147
Residential Conveyancing Property Solicitors
The Croydon branch of Cunningtons LLP was opened in January 1995, and specialises in residential conveyancing and commercial property issues.
Jason Bradshaw who was based at the Croydon office when he joined the firm, is currently the Partner with overall responsibility for the Croydon branch and conveyancing team.
If you are selling your home, buying a new home, or simply remortgaging your existing home, our firm of residential conveyancing solicitors make sure that all the legal aspects are taken care of.
Click here to request a quote on how much your conveyancing will cost.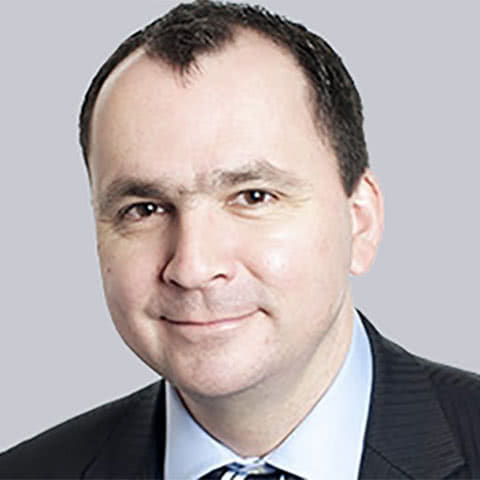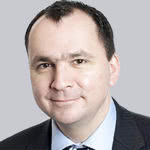 Partner in charge of the Croydon branch
Jason Bradshaw is the firm's Senior Partner. He specialises in Residential Conveyancing.
Jason graduated from Staffordshire University in 1993, and completed the Legal Practice course a year later.
He later joined Cunningtons in 1997 as a trainee solicitor and qualified in 1999. He became a Partner with the firm in May 2002. He then became senior partner in 2018.
Jason is married with two children.


Telephone: 0208 688 8446
Why Cunningtons?
Fixed Fees
Personal Contact
Local Branch
National Coverage
Contact by Phone or Email
Great Reviews
Award-winning Solicitors
Conveyancing since 1748
Specialist Conveyancers
GET IN TOUCH
To contact us about any of our legal services, just complete this form so we can get back to you.
Cunningtons solicitors in the Croydon office offer you a range of legal services, focusing on Residential and Commercial Property.

Residential Conveyancing
Jason Bradshaw, the Partner at the Croydon office looks after all legal aspects of property transactions from sale or purchase of both freehold and leasehold properties, re-mortgages, transfers of equity and agreed lease extensions.

Commercial Property
Cunningtons Commercial Property service helps business with all aspects of buying and selling commercial property in the UK. Nicholas Brothers, a solicitor and Senior Associate in the firm, provides commercial property services to Cunningtons' clients throughout the England and Wales.
More about Croydon and Cunningtons
The Croydon branch of Cunningtons LLP was opened in January 1995, and specialises in residential conveyancing and commercial property issues.
Jason Bradshaw who was based at the Croydon office when he joined the firm, is the Partner with overall responsibility.
Nicholas Brothers joined Cunningtons Solicitors as a Senior Associate in 2006 and is based at Croydon. Nicholas is Cunningtons' specialist commercial property solicitor.
Croydon is the only branch of Cunningtons LLP that has a department dedicated to commercial property law, and provides services in these areas to all other branches of Cunningtons Solicitors across the UK. We also offer a range of other legal services, including residential conveyancing.
The Croydon Cunningtons office is in the heart of Croydon and is easily accessible from both East and South Croydon railway stations. There is a large pay and display car park at the rear of the premises. Our staff are friendly and helpful and our services are always customer focused.
Croydon is a major metropolitan centre situated within the M25 in south London, on the transport corridor between central London and the south coast.
Its growth comes from being within easy reach of central London making it an ideal commuter town, and whilst it was historically an important industrial area, it is now better know for its retail and business districts.
Croydon's Whitgift Centre opened in 1969 and was the largest covered shopping development in Greater London until 2008, whilst on the other side of Croydon on the Purley Way is the IKEA store.
Lying close to Croydon and within easy reach are residential areas such as Addiscombe, Purley, Shirley, Selsdon, Thornton Heath and Waddon. The area has since 2000 been serviced by the Tramlink, which runs from Beckenham, New Addington and Elmers End, through East and West Croydon to Wimbledon in the west.
Croydon is also a major centre for education, with Croydon College located centrally and only two minutes walk from East Croydon station. The Whitgift Independent school is situated in south Croydon, and The London School for Performing Arts & Technology (the BRIT school) is also located just north of Croydon in Selhurst.
FURTHER INFORMATION
More information about the services offered at our Croydon branch
Conveyancing Done Right
What is conveyancing, how long does it take, and what can go wrong? We guide you through your choices
Jargon Buster
There's a lot of jargon involved in the world of conveyancing, so we have put together a list of the most common terms, with explanations.
Croydon Partner Profile
Jason Bradshaw is the Partner in Charge of the Croydon branch. Find out more about him.