---
Cunningtons LLP Solicitors Brighton
31 Duke Street
Brighton & Hove
BN1 1AG
United Kingdom
Tel: 01273 725 229
Fax: 01273 779 758
The Brighton and Hove office of the firm Cunningtons LLP was opened on 1 April 2014 by Cunningtons partner Jason Bradshaw, and is located on Duke Street in the Laines near Brighton seafront.
Our office specialises in residential conveyancing for property transactions throughout Sussex and the South East, as well as Wills & Probate private client work.
We also provide clients with access to a range of other legal services through our branch network. This network also allows us to help clients who are buying or selling property throughout the rest of England and Wales.
Legal services at Cunningtons solicitors' Brighton office
The Brighton office of Cunningtons solicitors has traditionally focussed on conveyancing, with property solicitors covering transactions in East and West Sussex. Nowadays, we have added a Private Client department to our East Sussex branch, providing face-to-face advice on legal matters such as Wills, probate, trusts, lasting powers of attorney and inheritance issues.
If you are selling your home, buying a new property, or simply remortgaging your existing home, our firm of property law solicitors make sure that all the legal aspects are taken care of.
And now we deal with issues we have previously covered remotely through our head office in Braintree. This includes probate administration, Will writing, Lasting Powers of Attorney, deeds of variation, dealing with the Court of Protection and more.
Click here to request a legal fees quote on how much your legal services will cost.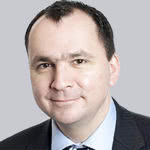 Jason Bradshaw
Partner in charge of the Brighton branch
Jason Bradshaw is Cunningtons' senior partner, and partner in charge of the firm's Brighton office. He specialises in Residential Conveyancing.
Jason graduated from Staffordshire University in 1993, and completed the Legal Practice course a year later.
He joined Cunningtons in 1997 as a trainee solicitor and qualified in 1999. He became a Partner with the firm in May 2002. He then became the firm's senior partner in 2018.
Jason is married with two children.


Telephone: 01273 725229
Why Cunningtons?
Fixed Legal Fees
Personal Contact
Local Branch
National Coverage
Contact by Phone or Email
Great Reviews
Award-winning Solicitors
Conveyancing since 1748
Specialist Conveyancers
Get In Touch
To talk to us about any of our legal services, just complete this email form so we can get back to you.
Legal Services at Cunningtons Solicitors in Brighton and Hove
Cunningtons solicitors in the Brighton and Hove office offer you a range of legal services, focusing on buying, selling and remortgaging Property.

Wills & Probate
Cunningtons Private Client services in Brighton are overseen by Jenson Bourke. He helps clients make sure their documents are correctly executed, giving them peace of mind that their affairs will be left in order and avoiding complex intestacy problems.

Residential Conveyancing
Jason Bradshaw, the Partner at the Brighton and Hove office looks after all aspects of residential property transactions from sale or purchase of both freehold and leasehold properties, re-mortgages, transfers of equity and agreed lease extensions.

More about Brighton and Cunningtons Will Writing and Property Conveyancing Solicitors
The East Sussex office of Cunningtons LLP solicitors was opened on 1 April 2014 by Cunningtons partner Jason Bradshaw, and is located on Duke Street in Central Brighton and Hove.
The office specialises in residential conveyancing for property in Brighton and Sussex, and also provides clients with access to a range of other legal services through our branch network.
If you are selling your home, buying a new property, or simply remortgaging your existing home, our firm of property lawyers make sure that all the legal aspects of your transaction are taken care of. To find out how much conveyancing will cost, click here.
Local specialists, national coverage
Cunningtons LLP solicitors in Brighton and Hove provide a convenient local service for clients who appreciate the personal touch from their solicitors, while at the same time benefiting from the technological backing of a larger firm, as Cunningtons LLP solicitors continue to invest in information technology.
Solicitors in Brighton – And Across the South East
Cunningtons in Brighton and Hove offer legal services to clients along the south coast of England, and as far north as Surrey. So if you need a recognised solicitor to help you sell, buy or remortgage your property or home in Brighton and Hove, Eastbourne, Hastings, Portsmouth, Worthing, Chichester, Crawley, Horsham, East Grinstead, Sussex, Hampshire or Surrey, then why not talk to us at Cunningtons Solicitors Brighton and Hove for a comprehensive quotation of our legal fees?
They provide a speedy, efficient and friendly service that regularly wins awards for its customer service.
Contact Cunningtons LLP to find out more, and get your conveyancing quote Brighton and Hove.
Conveyancing Solicitors for the Legal Side of Moving Home
Moving house with the help of a professional property lawyer makes things faster, easier and more secure. No-one wants to take risks with the sale or purchase of their most valuable asset, and our team of property conveyancing solicitors makes sure of that.
The team at Cunningtons provide residential conveyancing for buying and selling property throughout England and Wales, and locally in West and East Sussex.
Will Writing Solicitors, Advice with Probate and Powers of Attorney
Cunningtons have a team of specialist solicitors who are recognised for their expertise in Will writing and advice for the elderly. Everyone needs a valid Will throughout their life, to avoid a dispute about inheritance or to avoid excessive inheritance tax – but may not need a Lasting Power of Attorney or an Advance Directive.
Our team are experienced in providing impartial advice at difficult times – contact them here.
Range of Legal Services at Cunningtons
If you are searching for another legal service outside of property conveyancing or elder law, you can call on Cunningtons LLP Solicitors' Brighton and Hove branch. We work closely with other Cunningtons branches across England and Wales in order to offer a full range of legal services to our clients.
As well as requests to help with professional will drafting, we provide assistance with commercial property acquisitions, family and divorce, civil litigation for property and inheritance disputes, and employment issues.
We know that we can rely on contact with the experienced legal professionals in other offices of Cunningtons LLP Solicitors across the UK.
Frequently Asked Questions
Here are some questions that our Brighton branch gets asked: if you need an answer to a question that is not on this list, please contact us for an answer.
> What happens in the conveyancing process?
Conveyancing is the legal process of transferring property, and it happens whenever UK property is bought, sold or remortgaged.

The conveyancing process for each transaction is different, and generally involves liaising between buyers, sellers, mortgage companies, local councils and the Land Registry.

If you are buying property:
We contact the seller's solicitors to check the title deeds and contract, then conduct a variety of searches depending on the location, check the formal mortgage offer, collect together documents that require signing, organise the handing over the deposit, ensure all monies are in the right accounts, arrange completion of sale, ensure the correct stamp duty is paid, instruct the land registry of the change in ownership, then send the deeds to either the buyer or the mortgage lender.

If you are selling property:
We obtain the title deeds and up-to-date information from the Land Registry, arrange the contracts that outline the sale, liaise with the buyer's solicitors, find out the balance on your mortgage if necessary, send deeds for signing, arrange for estate agents' fees to be paid, collect all funds due to the seller, submit statements and send dees and keys to the new owner.

If you are remortgaging:
We obtain the title deeds and up-to-date title copy from Land Registry, deal with any searches, receive mortgage offer, ask you to sign mortgage deed, arrange for the delivery of the new loan, get up-to-date statement from the current lender, run searches at the Land Registry, receive the loan and repay existing mortgage, and register the new mortgage with the Land Registry.

In brief, conveyancing has a number of stages and differs according to the purpose of the transaction, the finances of the buyer/seller/remortgager, the geographical location of the property, and the number of other transactions in the chain.

Talk to your conveyancing solicitor throughout the process and they'll keep you up to date with this important process.
> What is the difference between a solicitor and a conveyancer?
When you use a solicitor for conveyancing you can be sure that they are regulated by the Solicitors' Regulation Authority (SRA), a member of the Law Society, have degree-level qualifications and at least two years on the job training before qualifying as a conveyancing solicitor.

Whereas a conveyancer tends to be regulated by the Council for Licenced Conveyancers (CLC) and is usually less highly qualified, although can still be perfectly competent.
> What searches does a conveyancer do?
The standard searches your conveyancing solicitor undertakes are:
– local authority,
– water/drainage, and
– environmental.

There are a number of other searches to undertake depending on the locality of the property. For example, in mining areas a mining search is also always obtained. There may also searches for Gypsum in areas where gypsum mining has taken place, Lead Mining, China Clay, and Limestone.

Check with your property solicitor to find out which searches they are intending to undertake.
> When I ask for a conveyancing quote, do I have to pay anything?
All our conveyancing quotes are free and you are not obliged to use our conveyancing services.

However, we have found that most people who receive a quotation for our conveyancing services are happy to use us and remain loyal customers for future moves!
> Is there a difference between freehold and leasehold conveyancing?
The short answer is yes.

When dealing with leasehold transactions, there are many more things to check during the conveyancing process, including ground rent, service charges, licences under the Lease and leasehold covenants (obligations).

For this reason we charge an additional fee for dealing with leasehold transactions.
> Should I use an online conveyancing company?
We do not generally recommend using an online conveyancer; although you often pay a lower fee, the level of service will also be lower.

You will rarely speak to the same person twice, and you have to be wary of the extras they add on.

When you are dealing with something as valuable as your home, it is important not to take risks. And the potential small savings to be made by using online conveyancing don't add up – yet. You should meet the solicitor who is working on your case face-to-face.
> How do I avoid fraudulent transactions when moving house?
With such large amounts of money changing hands, there can be attempts to steal them in transit.

It is easy to avoid fraud if you follow simple rules:
1 – Never ever disclose bank account details by email.
2 – Never pay money into an account whose details you have received by email.
3 – Both you and your solicitor should pay into accounts whose details you have received by phone or in person.
4 – Ideally, test the veracity of bank account details by making an initial payment of £1 – which you then verify by telephoning your conveyancing solicitor – before paying any more.
> How long does conveyancing take?
As most home moves depend on a number of different factors, it is impossible to predict how long your conveyancing will take. However, on average the process will usually take about 8 weeks for a freehold property, and slightly longer for a leasehold.

But as there can be a number of transactions going on at the same time, usually with a chain of strangers all buying and selling their homes and getting mortgages in place – the process rarely depends on just one person.

That's why moving home is a great time to practice calm and patience, as it is out of your control.
> What's living in Brighton like?
Tom Dyckhoff wrote about Brighton in his Let's Move To … column in The Guardian in June 2019:

What's going for it? 
Aside from the fact that it is on a coastline at the end of the country, threatened by sea level rise and postglacial rebound, Brighton is possibly the best place in the UK from which to fight the climate crisis. Calm down, Bristol, European Green Capital 2015: yes, you are incredibly woke, too. Only, you are not home to the UK's first (and still only) Green party MP, Saint Caroline Lucas, or the UK's highest number of Green councillors – 19, as of May's elections. The Greens also topped the polls in last month's European elections, with 35.7% of the vote. However, you may struggle slightly to square the property prices – of London proportions – with your belief that a truly green philosophy entails a fundamental restructuring, if not overthrow, of capitalist economics. But at least you will seldom spot a Daily Mail in your neighbour's recycling.

The case against 
Embrace the grime, love the seediness. Ditto with stag/hen parties, Bez-alikes partying like it's 1999, and sundry eccentrics. Don't mention S******* Railway.

Well connected? 
I said, don't mention S******* Railway. Trains: north to London Bridge (66 mins) and beyond, or London Victoria (1 hr); east to Eastbourne (40 mins) and Hastings (70 mins); west to Chichester (55 mins) and Portsmouth (1 hr 21 mins). Driving: its parking, traffic and one-way system are enough for you to dump your car; if not, Gatwick (eek) is 40 mins.

Schools 
Primaries: all but one are "good", Ofsted says, with Patcham Infant and Downs Junior and Infant "outstanding". Secondaries: Patcham High, Varndean, Dorothy Stringer and Cardinal Newman Catholic are all "good".

Hang out at… 
You won't go thirsty, hungry or unentertained here. But top of the tree has to be meat-free Terre à Terre.

Where to buy 
The centre is "famous" Brighton, either the net of old cottages in the Lanes or North Laine conservation areas, or classic Regency or Victorian stucco in the grand squares, or cute streets off Western Road. More of the same, just less touristy, in Seven Dials, West Hill and Clifton Hill. Immediately north are Five Ways and the London Road neighbourhoods of stucco mid-Victorian terraces, and dense suburbs, such as Preston Park and Moulsecoomb (less cutesy, cheaper). Large suburban homes roll up and down the hills: Withdean (with Dyke Road, the priciest part of town), Patcham and Hollingbury. 
FURTHER INFORMATION
More information about the services offered at our Brighton branch
Conveyancing Done Right
What is conveyancing, how long does it take, and what can go wrong? We guide you through your choices
Jargon Buster
There's a lot of jargon involved in the world of conveyancing, so we have put together a list of the most common terms.
Brighton Partner Profile
Jason Bradshaw is the Partner in Charge of the Brighton branch. Find out more about him.