Cunningtons Property Solicitors
31 Duke Street
Brighton
BN1 1AG
United Kingdom
Tel: 01273 725 229
Fax: 01273 779 758
The Brighton & Hove office of the firm Cunningtons LLP was opened on 1 April 2014 by Cunningtons partner Jason Bradshaw, and is located on Duke Street in the Laines near the seafront.
The office specialises in residential conveyancing for property transactions throughout Sussex and the South East, and also provides clients with access to a range of other legal services through our branch network. This network also allows us to help clients who are buying or selling property throughout the rest of England and Wales.
If you are selling your home, buying a new property, or simply remortgaging your existing home, our firm of property law solicitors make sure that all the legal aspects are taken care of.
Click here to request a quote on how much your conveyancing will cost.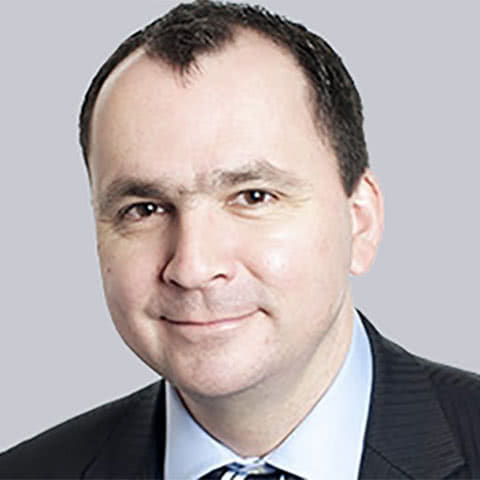 Jason Bradshaw
Partner in charge of the Brighton branch
Jason Bradshaw is Cunningtons' senior partner, and partner in charge of the firm's Brighton office. He specialises in Residential Conveyancing.
Jason graduated from Staffordshire University in 1993, and completed the Legal Practice course a year later.
He joined Cunningtons in 1997 as a trainee solicitor and qualified in 1999. He became a Partner with the firm in May 2002. He then became senior partner in 2018.
Jason is married with two children.


Telephone: 01273 725229
Why Cunningtons?
Fixed Fees
Personal Contact
Local Branch
National Coverage
Contact by Phone or Email
Great Reviews
Award-winning Solicitors
Conveyancing since 1748
Specialist Conveyancers
Get In Touch
To talk to us about any of our legal services, just complete this email form so we can get back to you.
Legal Services at Cunningtons Solicitors in Brighton and Hove
Cunningtons solicitors in the Brighton & Hove office offer you a range of legal services, focusing on buying, selling and remortgaging Property.

Wills & Probate
Cunningtons Will drafting service will help you to understand the forms to be completed and make sure final documents are correctly executed, giving you peace of mind that your affairs will be left in order and avoiding complex intestacy problems.

Residential Conveyancing
Jason Bradshaw, the Partner at the Brighton office looks after all aspects of residential property transactions from sale or purchase of both freehold and leasehold properties, re-mortgages, transfers of equity and agreed lease extensions.
More about Brighton and Cunningtons Will Writing and Property Conveyancing Solicitors 
The Sussex office of Cunningtons LLP solicitors was opened on 1 April 2014 by Cunningtons partner Jason Bradshaw, and is located on Duke Street in Central Brighton.
The office specialises in residential property conveyancing in Brighton and Sussex, and also provides clients with access to a range of other legal services through our branch network.
If you are selling your home, buying a new property, or simply remortgaging your existing home, our firm of property lawyers make sure that all the legal aspects of your transaction are taken care of. To find out how much conveyancing will cost, click here.
Local specialists, national coverage
Cunningtons Solicitors in Brighton & Hove provide a convenient local service for clients who appreciate the personal touch from their property lawyer, while at the same time benefiting from the technological backing of a larger firm, as Cunningtons conveyancing solicitors continue to invest in information technology.
Conveyancing Solicitors in Brighton – And Across the South East
Cunningtons in Brighton & Hove offer property conveyancing services to clients along the south coast of England, and as far north as Surrey. So if you need a recognised conveyancing solicitor to help you sell, buy or remortgage your property or home in Brighton, Eastbourne, Hastings, Portsmouth, Worthing, Chichester, Crawley, Horsham, East Grinstead, Sussex, Hampshire or Surrey, then why not talk to us at Cunningtons Solicitors Brighton & Hove for a comprehensive quotation of our fees?
We provide a speedy, efficient and friendly service that regularly wins awards for its customer service.
Cunningtons Brighton & Hove office is centrally located a stone's throw from the famous Laines shopping district, and only a short walk from Brighton train station, and Churchill Square shopping centre.
A Brief History of Brighton
Brighton & Hove is a large conurbation and was granted City status in 2000 as part of the Millennium celebrations. The perceived benefits of sea air at the time, and the Prince Regent's patronage of the town in the late 1700s and early 1800s started its rapid growth as the period saw the erection of many of the famous Georgian terraces which characterise Brighton and Hove's streetscape.
Tourism is a major part of the local economy and has contributed to its continued growth, as has the City's relative proximity to London with easy access up the M23 or on the train to London Bridge or London Victoria. This proximity to London has led to a buoyant housing market in Brighton and Hove even during the recent credit crunch, as people look to move out of the capital to the coast.
Conveyancing Solicitors for the Legal Side of Moving Home
Moving house with the help of a professional property expert makes things faster, easier and more secure. No-one wants to take risks with the sale or purchase of their most valuable asset, and our team of property conveyancing solicitors makes sure of that.
The team at Cunningtons provide Conveyancing for buying and selling property throughout England and Wales, and locally in West and East Sussex.
Conveyancing for Purchase
The process we go through when helping a client buy their home involves:
contacting the seller's solicitor to check title deeds,
implementing necessary searches (read about your search options here),
talking to the mortgage company to confirm the required money is in place to buy the property, and
reporting back with all the required documents for them to sign.
Then when they have exchanged contracts, we:
make sure the deposit money is in the right place,
prepare all the papers and statements for completion,
submit the certificate of title to the mortgage lender,
ensure all the search information is received, then
make sure that money from the mortgage lender is in the correct account.
When all this is done, it's time for completion – we:
make sure all the funds have been paid to the seller's solicitor
in exchange for the deeds and any other documents,
finalise the client account,
pay the required stamp duty, and
register the new owner with the Land Registry.
Read more information on the buying aspect of the property conveyancing process.
Conveyancing for Selling
The conveyancing process for selling a house or flat is slightly simpler than when you are buying, although the legal part is just as important.
When a client has signed up with Cunningtons as their conveyancing solicitor to look after the legal side of selling property,
their mortgage company sends us their title deeds, as well as a statement of the amount of money still owing for their property.
The buyer's solicitor asks us for any further information they need.
We then prepare a sale contract with preferred dates to complete – this leads up to the Exchange of Contracts.
The buyer then pays the deposit money into our solicitor account, and
we are sent a statement from the mortgage company.
As the vendor's conveyancing solicitor we receive all the money needed to pay the estate agent's commission fee – we account for this in the closing financial statement.
On completion, we move the money from the sale to the seller, their estate agent, and the mortgage company.
We arrange for the seller's estate agent to hand over the keys to the property's new owner.
We then send any remaining money to the seller, as well as a statement detailing all the expenses of the sale.
Finally we send over the deeds to the buyer's solicitors – and the property is now legally sold.
Read more about the legal process of selling property.
Conveyancing for Remortgaging
When you remortgage, you still need to make sure the legal side is taken care of to ensure your house or flat is secure. Our property conveyancing service has you covered here too.
Your named solicitor receives your title deeds, as well as a copy of your title from the Land Registry – they then run your up-to-date search options as required. Your lender sends your solicitor your new mortgage offer, and you get sent the mortgage deed to sign.
They arrange to receive the money from your new loan, and get an updated account of your loan amount. One or two final search checks, then your remortgage is complete – the remaining money goes into the correct accounts and your remortgage is registered with the Land Registry. For more information on the remortgaging side of the conveyancing process, click here.
Will Writing Solicitors, Advice with Probate and Powers of Attorney
Cunningtons have a team of specialist solicitors who are recognised for their expertise in Will writing and advice for the elderly. Everyone needs a valid Will throughout their life, to avoid a dispute about inheritance or to avoid excessive inheritance tax – but may not need a Lasting Power of Attorney or an Advance Directive. 
Our team are experienced in providing impartial advice at difficult times – contact them here. 
Range of Legal Services at Cunningtons
If you are searching for another legal service outside of property conveyancing or elder law, you can call on Cunningtons LLP Solicitors' Brighton & Hove branch. We work closely with other Cunningtons branches across England and Wales in order to offer a full range of legal services to our clients.
As well as requests to help with professional will drafting, we provide assistance with commercial property acquisitions, family and divorce, civil litigation for property and inheritance disputes, and employment issues.
We know that we can rely on contact with the experienced legal professionals in other offices of Cunningtons LLP Solicitors across the UK.
FURTHER INFORMATION
More information about the services offered at our Brighton branch
Conveyancing Done Right
What is conveyancing, how long does it take, and what can go wrong? We guide you through your choices
Jargon Buster
There's a lot of jargon involved in the world of conveyancing, so we have put together a list of the most common terms.
Brighton Partner Profile
Jason Bradshaw is the Partner in Charge of the Brighton branch. Find out more about him.