---
Our new Hornchurch office provides quality legal services for our Wills and Probate team. We are efficient, friendly and approachable, and we will do everything we can to help you with your legal needs.
Our Wills and Probate solicitors have extensive experience in helping people plan their estates. We provide confidential advice on all of your available options, as well as the pros and cons of each. This means you can make the best decision for yourself and your loved ones.
Our first priority is to ensure that you are at ease and calm throughout the whole estate planning process, while keeping things concise and simple.
Expertise in private client law
Our Wills & Probate department has solicitors who are Dementia Friends, and they've dealt with clients regarding delicate subjects such as health and ageing for years. They know how to handle these issues sensitively, so you can be confident that both you and your loved ones will be well looked after.
Our Wills & Probate solicitors are on your side
The services our private client department offers include:
Probate and Estate Administration,
Court of Protection,
Trust Deeds, and
Trust Administration
More about the services offered by our Wills and Probate team
Writing Wills
It's never easy to think about what will happen after we die, but having a Will in place can make things much easier for our loved ones. Our Wills & Probate team will help you get your affairs in order so that your family knows exactly what your wishes are and how you want things done after you've passed.
A well-drafted Will can:
take full advantage of your tax benefits;

make use of any charitable exemptions

to minimise the amount of inheritance tax paid;
maintain a separate account for your children; and
be composed to protect any vulnerable family members.
Cunningtons Wills & Probate solicitors can help you navigate these difficult issues, and make sure that your Will is both legally binding and reflects your wishes. Contact us today to learn more about our services.
Probate / Estate Administration
When someone passes away, his or her estate (property, money and belongings) must be taken care of. This can be a distressing procedure, particularly at such a sad time.
The Estate Administration and probate solicitors in our team can help you with the paperwork and probate process, including any time limits, tax allowances, asset protection and other legal responsibilities.
We understand how difficult this time is for you, and we will do everything we can to make the probate process as painless and stress-free as possible. To learn how our estate administration and probate solicitors can make things easier, please contact us now.
Get A Quote
Click here to order your quote from our Hornchurch conveyancing solicitors
Lasting Powers of Attorney
Lasting Power of Attorney gives you the ability to choose who will manage your finances and well-being if you become unable to do so yourself.
Talk to us about why having a Power of Attorney is necessary and what advantages it will give you.
Deeds of Variation
A Deed of Variation allows you to change the destination of assets gifted to you, which gives you more control over your finances and makes it easier to avoid Inheritance Tax, Capital Gains Tax, Stamp Duty Land Tax and intergeneration family taxation.
A variation of your Will is best left to a professional solicitor, who will evaluate the situation and offer advice on whether or not a Deed of Variation is feasible. It's crucial to seek expert assistance because a Deed of Variation is entirely tailored to your particular circumstances, and there are regulations that must be followed in order for it to be effective.
Court of Protection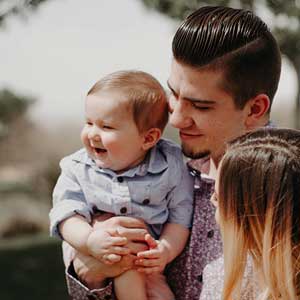 If somebody loses the capacity to make decisions and there is no Power of Attorney in place, a number of problems may arise.
Issues such as
who will administer the finances,
how they acquire legal authority to do so,
restrictions when it comes to making gifts, managing investments,
as well as the day-to-day administration,
can arise.
Our authorised experts are on hand to assist you with our legal and administrative responsibilities, having been Court-appointed Deputies.
Trust Deeds
A well-written Trust Deed may be used as a partnership agreement to determine who gets what back if your house has to be sold as a result of divorce.
The other functions of Trust Deeds may help in safeguarding your family against third parties and taxes.
Trust Administration
The obligations, duties, and responsibilities of trustees are numerous. We can assist you in properly managing your Trust.
Who runs the Wills and Probate team?
Bryony Wilmshurst, partner of the Cunningtons Wills & Probate team and one of our top Wills and Probate solicitors is also a solicitor for the Elderly and a Dementia Friend Champion. You can read more about Bryony here.
Cunningtons Solicitors in Hornchurch
First Floor, 135 High Street,
Hornchurch, Essex
RM11 3YD
United Kingdom
Tel: 01708 984 999

Team spotlight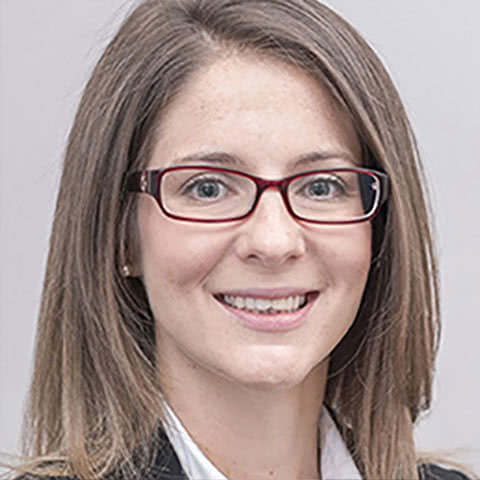 Bryony Wilmshurst
Bryony Wilmshurst is head of Wills & Probate and partner in charge of our Wills and Probate services.
Frequently Asked Questions
What is a Will?
A Will is a legal document which sets out what you would like to happen to your assets in the event of your death, who you would like to administer your estate, who you would like to look after your children and your funeral wishes.
Do I need a Will?
If you are over the age of 18, have assets or children a Will is the only way to ensure that your wishes will be carried out in the event of your death.
We are a couple, can we have a joint Will?
Joint Wills are very rare and problematic these days. It is more usual to have Mirror Wills which is where you each have a Will but on similar terms.

It is important to bear in mind that with Mirror Wills once you have left your estate to your partner, your partner is then free to do whatever he or she wishes with your assets, they could leave what they have inherited from you to a new partner. For more information please see Asset Protection Trust factsheet.
What is an Executor?
An Executor is a person who will administer your estate in accordance with the terms of your Will, they will complete relevant tax returns and apply for the Grant of Probate before collecting in the assets and distributing them to your beneficiaries.

An Executor can be anyone over the age of 18, it is important that you appoint not only someone that you trust but someone who is capable of handling the administration of your estate in what is likely to be an emotional and stressful time. Before appointing an Executor you may wish to discuss the matter with the person or persons involved to ensure they are willing to be named as Executor in your Will, although this is not essential and as the Will is personal to you, you might not wish to disclose details to an Executor.

If you appoint someone other than your Solicitor and they refuse to carry out the duties after your death then problems could arise.
Can I have Cunningtons as my Executors?
Yes, we can act as Executors for you. Professional Executors will charge for acting.
What is a Guardian?
A Guardian is a person or people who will look after your children in the event of your death, they will be responsible for bringing up your children.
How often should I review my Will?
A Will should be reviewed whenever your personal or financial circumstances change significantly or if your beneficiaries' circumstances change significantly.

We recommend that you review your Will at least every five years to ensure it still accords with your wishes and is still appropriate for your circumstances.
How long would it take to write my Will?
Upon receipt of your instructions, we aim to send you a draft of your Will for your approval within 7 days. If there are no unforeseen circumstances it is likely that your Will will be signed within a month of us receiving instructions from you.
Can I draft a Will myself or download it from the internet?
We would strongly advise against drafting your own Will or downloading a pro-forma on line.

There is an increasing amount of litigation that arises from incorrectly drafted Wills, often Wills drafted by people who are not legally qualified do not do what the person drafting them thinks they do which can cause significant problems and delays in the event of your death.

Often, it ends up costing far more to rectify any errors than the cost of a Will professionally drafted.
Can you store my original Will?
We can store your original Will free of charge in our Strong Room. We will only release it to you during your lifetime upon receipt of your identification, to your Attorney in the event of loss of mental capacity if you have authorised your Attorney to have access to your Will under your Lasting Power of Attorney or to your Executors on your death upon receipt of your original Death Certificate and the identification and authority of all your Executors.