---
The Conveyancing team at Cunningtons' Croydon office are experts in handling the legal aspects of buying and selling residential property
Our property solicitors can help you with the sale or purchase of a property, re-mortgages, transfers of equity, and agreed lease extensions. They will take care of all the legal aspects of your move for you.
It can be hard to find the right solicitor to help you with your conveyancing. There are many different options, so it is important to take your time and find the one that is right for you.
When you work with Cunningtons solicitors to help with your property transaction, you don't have to stress. We are a regulated company by the Solicitors Regulation Authority (SRA), we are part of their Conveyancing Quality Scheme, and we have been dealing with property transactions for more than 250 years.
Why do I need to use a solicitor when transferring my property?
If you are buying, selling or remortgaging property in England or Wales, the transaction needs to be legally conveyed. Conveyancing is the process of transferring property between the parties involved. Residential conveyancing means that the property is for living in, as opposed to commercial use.
Although anyone can convey a property themselves, using a firm of specialist conveyancing solicitors to act for you is far easier than learning how to do it yourself. Your conveyancing solicitor will be your point of contact throughout the process; this includes dealing with Stamp Duty Land Tax (SDLT), searches, the land registry, your legal fees, and any issues to do with the local authority.
Is it best to use an online conveyancing company, or a local one?
Using a local firm of conveyancing solicitors means that you know who you are dealing with. You have one person assigned to help you wit the process of transferring your home. You will have probably met this person, or spoken to them on the phone.
Dealing with someone one-on-one is helpful when the matter is as important as your home. It is reassuring to know that one property solicitor is looking after your transaction.
If you choose to use online conveyancing, the service will be remote. This may be okay for some people, but if a problem arises during your property transaction it is easier to deal with if you are working with a local business. This means that you have a conveyancing solicitor who knows you.
Click here to order your conveyancing quote from Cunningtons solicitors in Croydon.
Buying, selling or remortgaging with Cunningtons Croydon
Cunningtons will give you a fixed fee quote for your residential conveyancing. The price will vary depending on if you are buying, selling or remortgaging a property, as well as if it's freehold or leasehold. Your quote from Cunningtons will be a fixed fee, so you know exactly how much you will pay.
Get A Quote
Click here to order your quote from our residential conveyancing solicitors
Conveyancing for Buying Property
After you agree to the cost of our legal fees, we will start the process of purchasing your property. This includes contacting the seller's solicitors to check the title deeds, running the required searches, communicating with your mortgage company to confirm all the money is in place, and reporting back to you with all the documents that you are required to sign.
Then when you have exchanged contracts, we:
ensure the deposit money is in the right place,
prepare all the completion paperwork and statements,
submit the certificate of title to your lender,
make sure all search information is received,
then make sure that money from the mortgage lender is paid into the correct account.
Finally, it's time for completion. We:
make sure all the money has been paid to the seller's solicitors in exchange for the deeds and documents,
resolve the account with you,
pay stamp duty land tax (SDLT),
and finally, register you as the new owner with the Land Registry.
If you would like to know more about what your property lawyers do during the buying part of the conveyancing process, please click here.
Conveyancing for Selling Property
When you want to sell your house or flat, the process is a bit simpler, but it's still important to do the legal part right. You can start by asking our solicitors for a conveyancing quote.
After you agree to our legal fees quote and sign up with us as your conveyancing solicitors:
your mortgage company sends us your title deeds, as well as a statement of the amount of money you still owe for your property.
Your buyer's solicitor then asks us for any other information they need.
We then prepare a sale contract with preferred dates to complete – this leads to the Exchange of Contracts.
The buyer then pays the deposit money into our solicitor account,
then we get a statement from your mortgage company.
As your conveyancing solicitor, we receive the money we need to pay your estate agent's commission fee, and this is all accounted for in your financial statement.
After Completion,
we move the money gained from the sale to you, your estate agent, and your mortgage company.
We arrange for your estate agent to hand over the keys to your property's new owner.
We then send you any remaining money, as well as a statement detailing all the expenses of your sale.
Finally, we send over the title deeds to the buyer's solicitors – and your property is sold.
For more information on the selling part of the conveyancing process, click here.
Conveyancing for Remortgaging your Home
Our conveyancing solicitors can help you with more than just moving home. We can also help you remortgage your property in Croydon and elsewhere. This is important to make sure your home is secure.
Our conveyancing service can help you too.
If you agree to our quote, we will send your title deeds and a copy of your title from the Land Registry to your named solicitor. They will then do any searches that are needed.
Your lender then sends your solicitor the new mortgage offer. You then receive the mortgage deed to sign.
They will set up to receive the money from your new loan. They will also update the account of how much money you still owe. After one or two final checks, your remortgage is complete. The money goes into the correct accounts and your remortgage is registered with the Land Registry.
You can learn more about conveyancing for remortgaging your home here.
GET IN TOUCH
To contact us about any of our legal services including Family Law or Wills and Probate,
just complete this form so we can get back to you.
What areas does the Croydon branch cover?
Each branch of Cunningtons' solicitors has a team of experts who deal with property transactions in their area. The Croydon branch deals with property in Croydon, London and Surrey.
We also deal with property transactions in England and Wales. This is made easier because we have specialist residential conveyancing solicitors in other parts of our network.
Cunningtons Solicitors in Croydon
102-104 High St
Croydon
CR0 1ND
United Kingdom
Tel: 0208 688 8446
Fax: 0208 686 2147
Team spotlight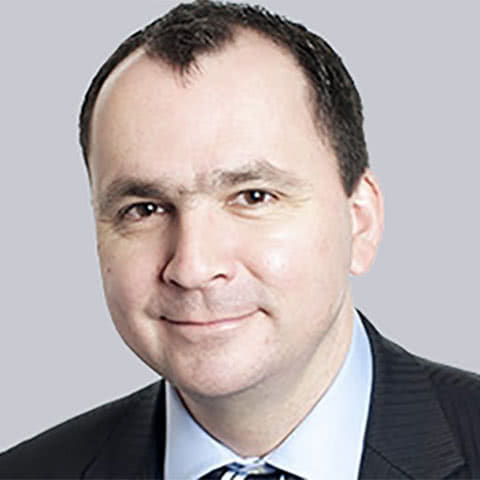 Jason Bradshaw
Jason Bradshaw is a Residential Conveyancing solicitor and senior partner working out of our Croydon office.
Frequently Asked Questions
What documents do I need for my property conveyancing?
After you have gone through the quotation system and signed the instruction form, if you're selling you'll need to let us have any deeds you hold and guarantees and other certificates. Providing your ID documents at an early stage always helps, and if you're buying, evidence of the source of your funds.
How much will my conveyancing fees be?
The price of the conveyancing process depends on the value of the houses being bought or sold.

You can contact our dedicated free phone quote line (0800 977 7887) to get an accurate quotation, or submit an enquiry via the Cunningtons website.
What does 'exchange' mean?
There are two key events in the sale of a property in the UK – 'exchange' and 'completion'.

The 'exchange of contracts' happens when both parties sign a legal contract and their legal representatives agree the terms and date the Contract that makes all aspects of the purchase legally binding and enforceable.

'Completion' is the final stage in the sale of a property, when property legally changes ownership and keys are handed over.
What is a local search?
This is a request to the Local Authority to provide any information that they may have relating to the property being bought; this includes any planning entries, financial charges and local road schemes, but does not cover any neighbouring land.
Are conveyancing searches necessary?
The information from a property search is vital to a buyer. You need to know, for example, if the area is about to be extensively developed as that would be highly disruptive in terms of resulting traffic and noise levels.
What searches does a conveyancer do?
The standard searches your conveyancing solicitor undertakes are:
– local authority,
– water/drainage, and
– environmental.

There are a number of other searches to undertake depending on the locality of the property. For example, in mining areas a mining search is also always obtained. There may also searches for gypsum in areas where gypsum mining has taken place, likewise lead Mining, china clay, and limestone.

Check with your property solicitor to find out which searches they are intending to undertake.