---
The conveyancing team in the Wickford branch of Cunningtons solicitors are the experts when it comes to the legal side of buying and selling residential property.
Our Wickford property solicitors are ready to deal with all of the legal aspects of your relocation, from both freehold and leasehold property sale or purchase to re-mortgages, equity transfers, and agreed lease extensions.
We know that finding the right conveyancing solicitor is not easy. With so many people giving you advice about which firm to use, as well as options of on- and offline conveyancing, it's important to take your time and find the way that suits your best.
You can trust Cunningtons solicitors to handle your property transaction because they're professionals with thousands of successful transactions behind them. Regulated by the Solicitors Regulation Authority (SRA), they are part of the Conveyancing Quality Scheme, and have been dealing with the legalities of property transactions for more than 250 years.
Contact Cunningtons today to order your obligation-free quote for conveyancing.
Why do I need solicitors when I'm moving home?
If you are renting your home, you don't need to talk to a solicitor when you move. But if you are buying, selling or remortgaging your home in England or Wales, the transfer has to be conveyanced legally. Conveyancing is the legal term for transferring property ownership between two parties.
Although technically anyone can convey a property themselves, using a firm of professional conveyancing solicitors to handle your property transfer is far simpler than learning how to do it yourself. Your conveyancing solicitor plays a key role in your property transaction: they are your point of contact throughout the entire process, dealing with Stamp Duty Land Tax (SDLT), searches, the Land Registry, legal fees and any issues that may arise from the local authority.
They make sure that all the 'i's are dotted and the 't's are crossed, that all the money goes into the right accounts, and at the end, the property is legally owned by the correct people.
Should I try online conveyancing, or use a solicitor in Wickford?
When you use a local property solicitor, like Cunningtons in Wickford, you can be assured that you are dealing with the right person throughout. You have one conveyancing solicitor working for you, and you'll be able to identify them personally face-to-face or on the phone.
Having just one person as a point of contact can be crucial when you are dealing with something as important as your home.
If you choose online conveyancing instead, the customer service is more remote. You are less likely to be able to contact the same solicitor to help you with your move. The whole process can work perfectly, but if there is a problem it can be considerably more stressful to sort it our. And a small price difference does not justify the risk, in our experience.
Order your conveyancing quote today from Cunningtons solicitors in Wickford.
Wickford conveyancing solicitors – for buying, selling or remortgaging
Your residential conveyancing quote will be different according to whether you are buying, selling or remortgaging, or if the property tenure is freehold or leasehold. However, your Cunningtons conveyancing quote is provided on a fixed-fee basis. This means that you will be charged exactly what you have been quoted.
Get A Conveyancing Quote
Click here to order your quote from our residential conveyancing solicitors
Conveyancing for Buying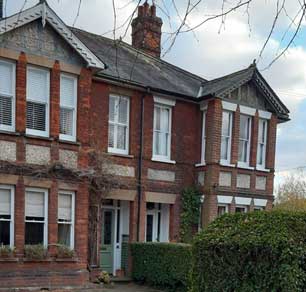 Once you have agreed to your conveyancing quote for our legal fees, the process for purchasing your property means we contact your seller's conveyancing solicitors to check the title deeds, run the required searches, communicate with your mortgage company to confirm all the money is in place, and report back to you with all the documents that you are required to sign.
Then when you have exchanged contracts, we:
ensure the deposit money is in the right place,
prepare all the completion papers and statements,
submit the certificate of title to your lender,
make sure all search information is received,
then make sure that money from the mortgage lender is paid into the correct account.
Finally, it's time for completion. We:
make sure all the money has been paid to the seller's solicitors in exchange for the deeds and documents,
resolve the account with you,
pay stamp duty land tax (SDLT),
and finally, register you as the new owner with the Land Registry.
For more information on what your property lawyers do during the buying part of the conveyancing process, click here.
Conveyancing for Selling Property
When it comes to selling your house or flat, the residential conveyancing process is slightly simpler, though the legal side is just as important. Start off by asking our solicitors for a fixed-fee conveyancing quote.
When you have agreed to our legal fees quote and signed up with us as your conveyancing solicitors:
your mortgage company sends us your title deeds, as well as a statement of the amount of money you still owe for your property.
Your buyer's solicitor then asks us for any other information they need.
We then prepare a sale contract with preferred dates to complete – this leads to the Exchange of Contracts.
The buyer then pays the deposit money into our solicitor account,
then we get a statement from your mortgage company.
As your conveyancing solicitor, we receive the money we need to pay your estate agent's commission fee, and this is all accounted for in your financial statement.
After Completion,
we move the money gained from the sale to you, your estate agent, and your mortgage company.
We arrange for your estate agent to hand over the keys to your property's new owner.
We then send you any remaining money, as well as a statement detailing all the expenses of your sale.
Finally, we send over the title deeds to the buyer's solicitors – and your property is sold.
For more information on the selling part of the conveyancing process, click here.
Conveyancing for Remortgaging
Our conveyancing solicitors are not all about moving home; we can help with remortgaging too. When you remortgage your property in Wickford or elsewhere, you still need to make sure the legal side is taken care of to ensure your home is secure.
No need to worry, our conveyancing department helps with remortgaging too.
When you agree to our quote, your solicitor collects the title deeds, as well as the latest copy of the title of your property from the Land Registry. Your solicitor then runs the searches you need.
Your mortgage company then sends your solicitor your revised mortgage offer, and you are sent your new mortgage deed to sign.
Your solicitor arranges receipt of the money from your new mortgage loan, and gets an account of your updated loan balance. After any final search checks, your remortgage is complete – the rest of the loan money goes into the correct accounts and your new remortgage is registered with the Land Registry.
Click here for more information on conveyancing for remortgaging.
GET IN TOUCH
To contact us about any of our legal services including Family Law or Wills and Probate,
just complete this form so we can get back to you.
What areas does the Wickford branch cover?
Each branch of Cunningtons' solicitors has a team of expert property solicitors who usually cover property transactions in their area – so the Solihull branch would deal with property in Solihull, Birmingham and the Midlands, the Braintree branch focusses on the Braintree area and Essex, the Brighton office works in Sussex and the South East, and so on.
Although our Wickford office focusses on property transactions around Wickford and Essex, Cunningtons deals with property transactions across England and Wales. This is made easier through our specialist residential conveyancing solicitors in the other branches throughout our network.
Cunningtons Solicitors in Wickford
Gibraltar House
Gibraltar Walk
High Street
Wickford
SS12 9AX
United Kingdom
Tel: 01268 732268
Fax: 01268 732274
Staff Spotlight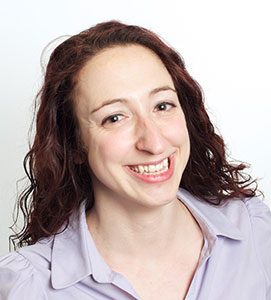 Kate Hunt
Conveyancing Partner
Kate is a Residential Conveyancing solicitor and partner in charge of Cunningtons' Wickford office.
Should I use an online conveyancing company?
We do not generally recommend using an online conveyancer; though you often pay a lower fee, the level of service will also be lower.

You will rarely speak to the same person twice, and you have to be wary of the extras they add on.

When you are dealing with something as valuable as your home, it is important not to take risks. And the potential small savings to be made by using online conveyancing don't add up – yet. You should meet the solicitor who is working on your case face-to-face.
What is the difference between a conveyancing solicitor and a conveyancer?
A conveyancing solicitor is regulated by the Solicitors' Regulation Authority (SRA), is a member of the Law Society, will have degree-level qualifications and at least two years on the job training before qualifying.

Whereas a conveyancer tends to be regulated by the Council for Licenced Conveyancers (CLC) and is usually less qualified, although they can still be perfectly competent.
How do I avoid fraudulent transactions when moving house?
With such large amounts of money changing hands, there can be attempts to steal them in transit.

It is easy to avoid fraud if you follow simple rules:
1 Never ever disclose bank account details by email.
2 Never pay money into an account whose details you have received by email.
3 Both you and your solicitor should pay into accounts whose details you have received by phone or in person.
4 Ideally, test the veracity of bank account details by making an initial payment of £1 – which you then verify by telephoning your conveyancing solicitor – before paying any more.