---
The Chelmsford Wills and Probate team is very experienced and provides clients with a legal service that gets the job done both efficiently and amicably.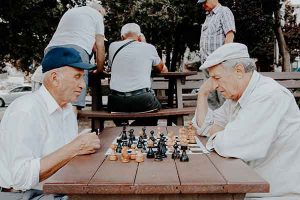 We understand that preparing your life and estate is critical to you and your family; this is why we give thorough information about your alternatives and practical advice about the potential repercussions.
Our goal is to work closely with you while maintaining a stress-free environment. We want to ensure that you understand all of your options and the potential outcomes so that you can make the best decision for yourself.
We are experts in working with private clients
Our Wills & Probate solicitors have experience with vulnerable clients and their families, so you can trust that they will be treated with kindness are care. All of our solicitors are Dementia Friends. and have experience in dealing with private clients.
The Chelmsford Wills & Probate team has you covered
Our Chelmsford private client department can help you and your family with:
Court of Protection,
Trust Deeds, and
Trust Administration
Find out more about our Wills and Probate team's services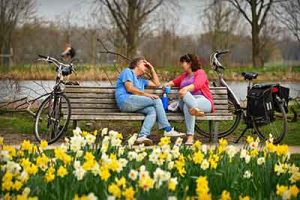 Probate
Dealing with someone's estate may be difficult and distressing, especially as it is such a trying period. There are time limits to observe, tax perks to be claimed (or otherwise lost), tax to be reclaimed, assets to be safeguarded, and legal duties towards HMRC, the Probate Court, and the estate in general.
With our expertise as estate planning practitioners and probate solicitors in Chelmsford, we can help you navigate this complex legal system locally.
Writing Wills
Having a Will makes things much simpler for our loved ones when we die and can take away some of the stress that they would otherwise feel. We can ensure that you have a valid Will to alleviate some of the burden on your family, especially if it is crafted in a tax-efficient way.
A carefully drafted Will can:
avoid tax allowances being reduced or lost;
make use of any charitable exemptions, whilst at the same time potentially reducing the rate of inheritance tax paid;
ring-fence assets for children; and
be used to protect vulnerable family members.
People often choose to write a Will after reading about the consequences of not having one (the Rules of Intestacy)
GET IN TOUCH
To contact us about any of our legal services including Family Law or Wills and Probate,
just complete this form so we can get back to you.
Lasting Powers of Attorney
If you are ever unable to manage your financial affairs or personal welfare, a Lasting Power of Attorney can give the authority to whomever you choose.
If you don't have a Power of Attorney in place, talk to us about why it's critical and what benefits you'll gain.
Deeds of Variation
A Deed of Variation allows you to redirect assets received from an estate, which could provide significant advantages for your inheritance tax, capital gains tax, stamp duty land tax, and intergenerational family taxation planning.
The Deed of Variation is entirely tailored to fit your circumstances and there are rules to be observed for a Deed of Variation to work, so Expert advice is essential for the Deed of Variation because it is individually tailored to your circumstances and there are restrictions on a Deed of Variation working.
Court of Protection
If you lose mental capacity without having a Power of Attorney in place, it can create all sorts of challenges.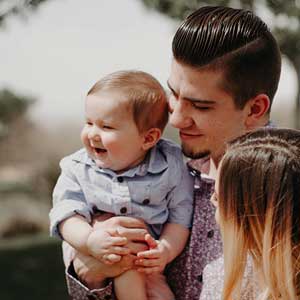 Issues such as
who will handle the finances,
how they secure legal authorisation to do so,
dealing with any business assets;
what is and what isn't allowed when it comes to giving gifts, handling investments,
as well as the day to day administration,
are thrown up.
Our Private Client lawyers have served as Court-appointed Deputies and can assist you with your legal and administrative obligations. As dementia friends, we are used to dealing positively with elderly and vulnerable people.
Trust Deeds
A Trust Deed is an agreement drafted by a legal professional which establishes what assets will be distributed evenly among partners during the settlement of a separation.
A trust is a legal arrangement that allows you to protect your family from third parties and taxes.
Trust administration
As a trustee, you have a lot of responsibilities, duties and accountabilities. Let us help take some weight off by administering your Trust correctly.
GET IN TOUCH
To contact us about any of our legal services including Family Law or Wills and Probate,
just complete this form so we can get back to you.
Who runs the Chelmsford Wills & Probate team?
Bryony Wilmshurst, the team's leader and a Solicitor for the Elderly as well as a Dementia Friend Champion, heads our Wills & Probate solicitors department. You can read more about Bryony here.
Cunningtons Solicitors in Chelmsford
141 New London Rd
Chelmsford
Essex
CM2 0QT
United Kingdom
Tel: 01245 264494
Fax: 01245 494537
Team spotlight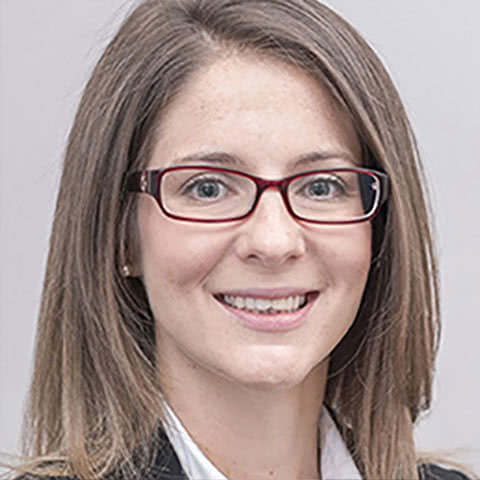 Bryony Wilmshurst
Partner and Solicitor
Bryony Wilmshurst is head of Wills & Probate at Cunningtons, and is also partner in charge of our Braintree branch.
Frequently Asked Questions

What is a Will?
A Will is a legal document which sets out what you would like to happen to your assets in the event of your death, who you would like to administer your estate, who you would like to look after your children and your funeral wishes.
Do I need a Will?
If you are over the age of 18, have assets or children a Will is the only way to ensure that your wishes will be carried out in the event of your death.
We are a couple, can we have a joint Will?
Joint Wills are very rare and problematic these days. It is more usual to have Mirror Wills which is where you each have a Will but on similar terms.

It is important to bear in mind that with Mirror Wills once you have left your estate to your partner, your partner is then free to do whatever he or she wishes with your assets, they could leave what they have inherited from you to a new partner.

For more information please see Asset Protection Trust.
What is an Executor?
An Executor is a person who will administer your estate in accordance with the terms of your Will, they will complete relevant tax returns and apply for the Grant of Probate before collecting in the assets and distributing them to your beneficiaries.

An Executor can be anyone over the age of 18, it is important that you appoint not only someone that you trust but someone who is capable of handling the administration of your estate in what is likely to be an emotional and stressful time.

Before appointing an Executor you may wish to discuss the matter with the person or persons involved to ensure they are willing to be named as Executor in your Will, although this is not essential and as the Will is personal to you, you might not wish to disclose details to an Executor.

If you appoint someone other than your Solicitor and they refuse to carry out the duties after your death then problems could arise.
Can I have Cunningtons as my Executors?
Yes, we can act as Executors for you. Professional Executors will charge for acting.
What is a Guardian?
A Guardian is a person or people who will look after your children in the event of your death, they will be responsible for bringing up your children.
How often should I review my Will?
A Will should be reviewed whenever your personal or financial circumstances change significantly or if your beneficiaries' circumstances change significantly. We recommend that you review your Will at least every five years to ensure it still accords with your wishes and is still appropriate for your circumstances.
How long does the process of writing a Will take?
Upon receipt of your instructions, we aim to send you a draft of your Will for your approval within 7 days. If there are no unforeseen circumstances it is likely that your Will will be signed within a month of us receiving instructions from you.
Can I draft a Will myself or download it from the internet?
We would strongly advise against drafting your own Will or downloading a pro-forma online.

There is an increasing amount of litigation that arises from incorrectly drafted Wills, often Wills drafted by people who are not legally qualified do not do what the person drafting them thinks they do which can cause significant problems and delays in the event of your death.

Often, it ends up costing far more to rectify any errors than the cost of having a Will professionally drafted in the first place.