---
The Conveyancing team at Cunningtons' Hornchurch office are experienced in the legal intricacies of purchasing and selling houses.
Our property solicitors are available to advise you on all of the legal matters associated with your relocation, from both freehold and leasehold sales and purchases to re-mortgages, equity transfers, and agreed lease extensions.
Choosing the right conveyancing solicitor doesn't have to be difficult, but it helps if you request conveyancing quotes early in your house move. Once you've started on your property sale and purchase, you may be too busy to think about conveyancing fees and legal costs.
When you select Cunningtons solicitors to assist you with your property move, you can rest assured. We are governed by the Solicitors Regulation Authority (SRA), and are members of their Conveyancing Quality Scheme, and have been handling property transactions for more than 250 years.
Why do I need to use a firm of solicitors for conveyancing?
If you're looking to buy, sell, or remortgage property in England and Wales, the transfer must be done legally through a process known as 'conveyancing'. Conveyancing is simply the legal transfer of ownership between two parties, and 'residential conveyancing' refers to houses/apartments instead of businesses.
Using a professional conveyancing solicitor to act for you rather than trying to do it yourself is considerably easier. Your solicitor will be your main point of contact throughout the process, including dealing with Stamp Duty Land Tax (SDLT), searches, the land registry, and any legal difficulties related to local government.
Is it better to use an online service, or local conveyancers?
If you use a local property solicitor, such as Cunningtons LLP, you can be confident in who you're working with. You'll have one conveyancing solicitor dedicated to your transaction, and you will most likely have met them or spoken to them on the phone or at their Hornchurch office.
Because you are working with the same person from start to finish, communication is simpler and your transaction more secure, as is transferring conveyancing fees and property purchase monies.
If you choose to do your conveyancing remotely, it's not possible to physically visit an office and talk face-to-face with an experienced conveyancer. This may be absolutely fine; but if a problem arises during your property transaction, dealing with someone directly rather than through a distant business who does not know you is less of a worry.
If you compare conveyancing quotes from online and in-person firms, you will probably find little difference in the conveyancing fees.
If you want to know how much your conveyancing fees will be, click here to order your conveyancing quote from Cunningtons solicitors in Hornchurch.
Hornchurch conveyancing solicitors – if you're buying, selling or remortgaging
Whatever property you're buying, selling or remortgaging, your conveyancing quotations will differ according to whether its freehold or leasehold. However, your legal fees from Cunningtons will be the same as our original quote – the conveyancing fees we quote will be what you pay.
Get A Quote
Click here to order your conveyancing quote from our Hornchurch branch
Conveyancing for Buying Property
After you agree to our conveyancing quote for your legal fees, we begin the process for purchasing your property. This involves contacting the seller's solicitors to check the title deeds, running required searches, communicating with your mortgage lender to confirm funding is in place, and reporting back to you with all necessary documents that require signing.
Then when you have exchanged contracts, we:
make sure the deposit money is in the correct place,
get the completion paperwork and statements ready,
submit the certificate of title to your mortgage lender,
ensure that all search data is received,
double check that the money from the mortgage lender is paid to the right account.
Finally, it's time for completion. We:
verify all the money has been paid to the seller's solicitors in return for the deeds and paperwork,
resolve the account with you including conveyancing fees,
pay stamp duty land tax (SDLT),
and finally, register you as the new owner with the Land Registry.
Click here to learn more about what your property lawyers do throughout the conveyancing process's purchase stage.
Conveyancing for Selling Property
When it comes to selling your house or flat, the residential conveyancing method is somewhat easier, although the legal aspect is equally crucial. Start with our solicitors for a fixed-fee conveyancing quotation.
Once you've accepted our legal fees quotation and joined up with us as your conveyancing solicitors, we'll start working on your property:
Your mortgage company sends us your title deeds, and a statement of the amount of money you still owe.
We are then asked for any additional information by the buyer's solicitor.
We then create a sale contract with preferred completion dates, which leads to the Exchange of Contracts.
The deposit money is then paid to our solicitor account by the buyer,
and then we receive a statement from your mortgage company.
As your solicitors, we will collect the money needed to pay your estate agent's commission fee. This will all be accounted for in your financial statement.
After Completion,
we transfer the money acquired from the sale to your bank account, your estate agent, and your mortgage company.
We work with your estate agent to ensure a smooth handover of the keys to your property's new owner.
We then send you any remaining money, along with a statement of your sale conveyancing fees detailing all the expenses.
Finally, the buyer's solicitors get sent the title deeds– and your home is sold.
For additional information on the selling part of the conveyancing process, see here.
Conveyancing for Remortgaging your Home
Our conveyancing solicitors can help with more than just house moving; we also help with remortgaging. When you remortgage your property, your home needs to be conveyanced – even though you're not moving home.
We have you covered with our conveyancing service.
Once you have approved our quote, we will send your title deeds and a copy of your title from the Land Registry to your chosen solicitor. Your named solicitor will then run searches as required.
After this, your mortgage lender sends your solicitor a new mortgage offer, as well as the mortgage deed to sign.
They arrange to collect the money from your new loan and get an updated account of your loan amount. After one or two last search checks, your remortgage will be complete – the remaining money goes into the proper accounts and your remortgage will be recorded with the Land Registry. We then invoice you for your conveyancing fees.
Read more about conveyancing for remortgaging.
GET IN TOUCH
To contact us about any of our legal services including Family Law or Wills and Probate,
just complete this form so we can get back to you.
What areas does the Hornchurch branch cover?
Each branch of Cunningtons' solicitors has a team of expert property solicitors who usually cover property transactions in their area. Cunningtons' Hornchurch branch works with clients across London and beyond, from Harringay to Romford, from Dartford and Purfleet to Stratford and Walthamstow.
We also deal with property transactions across England and Wales, made easier through our specialist residential conveyancing solicitors in the other branches in our network.
Cunningtons Solicitors in Hornchurch
First Floor, 135 High Street,
Hornchurch, Greater London
RM11 3YD
United Kingdom
Tel: 01708 984 999

Team spotlight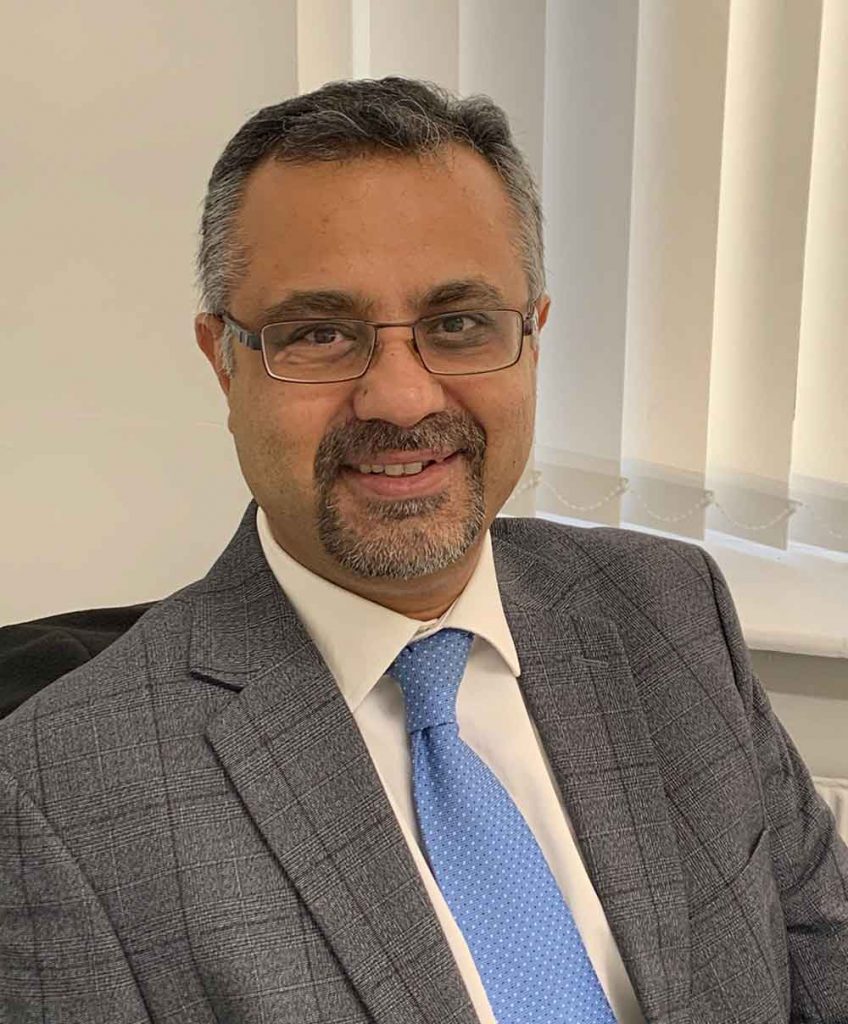 Palaniappan.Ahilan
Conveyancing Solicitor
Palaniappan is a Conveyancing Solicitor and the partner in charge of our Hornchurch office.
Frequently Asked Questions
What documents does my solicitor need for my property conveyancing?
After you have gone through the quotation system and signed the instruction form, if you're selling you'll need to let us have any deeds you hold and guarantees and other certificates. Providing your ID documents at an early stage always helps, and if you're buying, evidence of the source of your funds.
How much will my conveyancing fees be?
The price of the conveyancing process depends on the value of the houses being bought or sold. You can contact our dedicated free phone quote line (0800 977 7887) to get an accurate quotation, or submit an enquiry via the Cunningtons website.
What does 'exchange' mean?
There are two key events in the sale of a property in the UK – 'exchange' and 'completion'. The 'exchange of contracts' happens when both parties sign a legal contract and their legal representatives agree the terms and date the Contract that makes all aspects of the purchase legally binding and enforceable. 'Completion' is the final stage in the sale of a property, when property legally changes ownership and keys are handed over.
What is a local search?
This is a request to the Local Authority to provide any information that they may have relating to the property being bought; this includes any planning entries, financial charges and local road schemes, but does not cover any neighbouring land.
Are conveyancing searches necessary?
The information from a property search is vital to a buyer. You need to know, for example, if the area is about to be extensively developed as that would be highly disruptive in terms of resulting traffic and noise levels.
What searches does a conveyancer do?
The standard searches your conveyancing solicitor undertakes are:
– local authority,
– water/drainage, and
– environmental.

There are a number of other searches to undertake depending on the locality of the property. For example, in mining areas a mining search is also always obtained. There may also searches for gypsum in areas where gypsum mining has taken place, likewise lead Mining, china clay, and limestone.

Check with your property solicitor to find out which searches they are intending to undertake.
What happens in the conveyancing process?
Conveyancing is the legal process of transferring property, and it happens whenever UK property is bought, sold or remortgaged.

The conveyancing process for each transaction is different, and generally involves liaising between buyers, sellers, mortgage companies, local councils and the Land Registry.

If you are buying property:
We contact the seller's solicitors to check the title deeds and contract, then conduct a variety of searches depending on the location, check the formal mortgage offer, collect together documents that require signing, organise the handing over the deposit, ensure all monies are in the right accounts, arrange completion of sale, ensure the correct stamp duty is paid, instruct the land registry of the change in ownership, then send the deeds to either the buyer or the mortgage lender.

If you are selling property:
We obtain the title deeds and up-to-date information from the Land Registry, arrange the contracts that outline the sale, liaise with the buyer's solicitors, find out the balance on your mortgage if necessary, send deeds for signing, arrange for estate agents' fees to be paid, collect all funds due to the seller, submit statements and send deeds and keys to the new owner.

If you are remortgaging:
We obtain the title deeds and up-to-date title copy from Land Registry, deal with any searches, receive mortgage offer, ask you to sign mortgage deed, arrange for the delivery of the new loan, get up-to-date statement from current lender, run searches at the Land Registry, receive the loan and repay existing mortgage, and register the new mortgage with the Land Registry.

In brief, conveyancing has a number of stages and differs according to the purpose of the transaction, the finances of the buyer/seller/remortgager, the geographical location of the property, and the number of other transactions in the chain.

Talk to your property solicitor throughout the process and they'll keep you up to date with this important process.