---
Cunningtons LLP Solicitors Hornchurch
First Floor, 135 High Street,
Hornchurch, Greater London
RM11 3YD
United Kingdom
Tel: 01708 984 999

After nearly 30 years in their Ilford office, the Cunningtons team moved to Hornchurch in December 2022. The branch is run by Partner and Residential Conveyancing solicitor Palaniappan Ahilan, and is part of the Cunningtons network of law firms.
The Hornchurch branch also represents clients in other areas nearby: Ilford, Romford, Stratford, Dagenham, Walthamstow, Barking, Upminster, Gidea Park and throughout the rest of London.
As a reputable law firm, Cunningtons solicitors are always available to give you a range of legal advice when necessary: from Employment Law and Civil Litigation to Contract and Family Law. The firm specialises in Conveyancing and Wills & Probate, but works with their other branches to provide all the legal services most people need throughout life.
Hornchurch conveyancing solicitors
If you are selling your home, buying a new home, or simply remortgaging your existing home anywhere in London, our firm of residential conveyancing solicitors ensures that all the legal aspects are taken care of.
Click here to request a quote on how much your conveyancing will cost, or contact us to find out about any more of our legal services.
Help with other legal matters
As well as being renowned conveyancing solicitors, we also offer Will writing and probate administration, as well as help with other issues through our specialist Family Law and Divorce Solicitors, and teams dealing with Civil Litigation, Employment Law advice and Commercial Conveyancing through our branch network.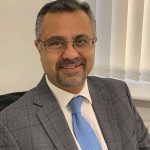 Palaniappan Ahilan
Partner in charge of the Hornchurch branch
Palaniappan Ahilan is the partner in charge of the firm's Hornchurch office. He specialises in all aspects of residential conveyancing.


Telephone: 01708 984 999
Why Cunningtons?
Fixed Fees
Personal Contact
Local Branch
National Coverage
Contact by Phone or Email
Great Reviews
Award-winning Solicitors
Conveyancing since 1748
Specialist Conveyancers
Fast Conveyancing Quotes
Greater London location
GET IN TOUCH
To contact us about any of our legal services including Family Law or Wills and Probate,
just complete this form so we can get back to you.
Legal Services at Cunningtons Solicitors in Hornchurch
Cunningtons solicitors in the Hornchurch office offer you a range of legal services, focusing on Property and Wills and Probate.

Residential Conveyancing
Palaniappan Ahilan, the Partner at the Hornchurch office looks after all aspects of residential property transactions from sale or purchase of both freehold and leasehold properties, re-mortgages, transfers of equity and agreed lease extensions.

Read more about Residential Conveyancing

Wills & Probate
Cunningtons Will drafting service will help you to understand the forms to be completed and make sure final documents are correctly executed, giving you peace of mind that your affairs will be left in order and avoiding complex intestacy problems.

More about Hornchurch and Cunningtons
The Ilford office of Cunningtons LLP opened in 1994, and moved from there to Hornchurch, Essex, in 2022. It is still run by conveyancing solicitor and Partner Palaniappan Ahilan.
The office is conveniently located on the High Street in central Hornchurch. The office is also within a few minutes' walk of the main shopping area, Hornchurch station and bus routes, making the branch within easy reach of Stratford, Walthamstow, Barking, Dagenham, Walthamstow and the rest of London.
Areas covered by our Hornchurch conveyancing solicitors
Cunningtons Hornchurch office deals mainly with residential conveyancing and is well placed to serve not only the Hornchurch and Ilford areas, but also surrounding areas of Greater London and West Essex including Stratford, East Ham, Buckhurst Hill, Barking, Dagenham, Chingford, Romford, Chigwell, Woodford, South Ockendon, Noak Hill, Rainham and Walthamstow.
Cunningtons across England and Wales
Like other offices, Cunningtons Hornchurch conveyancing solicitors benefit from the support available as part of a much larger firm. This includes investment in the latest technology to assist in the rapid process of transactions, and speedily providing conveyancing quotes whether they be for sales, purchases or remortgages.
Cunningtons Hornchurch solicitors also work, where necessary, in conjunction with the other offices of the firm, allowing them to represent clients nationwide. As well as Residential Conveyancing, our range of offices helps us to offer assistance with a variety of other legal matters such as divorce and family matters, debt collection and general litigation, commercial transactions, will preparation and probate and trust affairs including Lasting Powers of Attorney.
Conveyancing solicitors for Hornchurch and the rest of London
Moving home with the help of a professional property expert makes things faster, easier and more secure. None of us wants to take risks with selling or purchasing our most valuable asset, and our conveyancing solicitors ensure you're safe.
The team at Cunningtons solicitors in Hornchurch are highly experienced when providing Conveyancing quotes for buyers and sellers not only for property in Hornchurch Essex and Greater London, but also throughout England and Wales. Cunningtons Hornchurch conveyancing solicitors provide no-obligation conveyancing quotes, providing fixed conveyancing fees for clients wherever they are.
Wills and Probate solicitors in Hornchurch
No matter who you are and what your financial status is, you should have an up-to-date Will. None of us knows when we will need our Will, but dying without one can be very unfair for those who care for us – and dying intestate makes a bad situation even worse.
Cunningtons solicitors can help you make your Will, store it, and help administer probate when it needs to be executed. We also assist with deputyships, advance directives, and lasting powers of attorney, as well as planning for inheritance tax and setting up trusts.
Our Wills and Probate department is on hand to provide you with the assistance you need to make sure your wishes are met throughout your life.
Range of Legal Services at Cunningtons
If you are searching for another legal service outside of property conveyancing and Wills and probate, you can call on Cunningtons LLP Solicitors' London Ilford branch. We work closely with other Cunningtons branches across England and Wales in order to offer a full range of legal services to our clients.
As Hornchurch conveyancing solicitors we are often asked to help with commercial property acquisitions, as well as Family Law, giving Employment Law advice, as well as Litigation and Contract Law – and we know that we can rely on contact with the experienced professionals in other offices of Cunningtons Solicitors across the UK.
Frequently Asked Questions
Here are some questions that our Greater London branch gets asked: if you need an answer to a question that is not on this list, please contact us for an answer.
What happens in the conveyancing process?
Conveyancing is the legal process of transferring property, and it happens whenever UK property is bought, sold or remortgaged.

Conveyancing for each transaction is different, and generally involves liaising between buyers, sellers, mortgage companies, local councils and the Land Registry.

If you are buying property:
We contact the seller's solicitors to check the title deeds and contract, then conduct a variety of searches depending on the location, check the formal mortgage offer, collect together documents that require signing, organise the handing over the deposit, ensure all monies are in the right accounts, arrange completion of sale, ensure the correct stamp duty is paid, instruct the land registry of the change in ownership, then send the deeds to either the buyer or the mortgage lender.

If you are selling property:
We obtain the title deeds and up-to-date information from the Land Registry, arrange the contracts that outline the sale, liaise with the buyer's solicitors, find out the balance on your mortgage if necessary, send deeds for signing, arrange for estate agents' fees to be paid, collect all funds due to the seller, submit statements and send dees and keys to the new owner.

If you are remortgaging:
We obtain the title deeds and up-to-date title copy from Land Registry, deal with any searches, receive mortgage offer, ask you to sign mortgage deed, arrange for the delivery of the new loan, get up-to-date statement from current lender, run searches at the Land Registry, receive the loan and repay existing mortgage, and register the new mortgage with the Land Registry.

In brief, conveyancing has a number of stages and differs according to the purpose of the transaction, the finances of the buyer/seller/remortgager, the geographical location of the property, and the number of other transactions in the chain.

Talk to your conveyancing solicitor throughout the process and they'll keep you up to date with this important process.
What is the difference between a solicitor and a conveyancer?
When you use a solicitor for conveyancing you can be sure that they are regulated by the Solicitors' Regulation Authority (SRA), a member of the Law Society, have degree-level qualifications and at least two years on the job training before qualifying as a conveyancing solicitor.

Whereas a conveyancer tends to be regulated by the Council for Licenced Conveyancers (CLC) and is usually less highly qualified, although can still be perfectly competent.
What searches does a conveyancer do?
The standard searches your conveyancing solicitor undertakes are:
– local authority,
– water/drainage, and
– environmental.

There are a number of other searches to undertake depending on the locality of the property. For example, in mining areas a mining search is also always obtained. There may also searches for Gypsum in areas where gypsum mining has taken place, Lead Mining, China Clay, and Limestone.

Check with your property solicitor to find out which searches they are intending to undertake.
When I ask for a conveyancing quote, do I have to pay anything?
All our conveyancing quotes are free and you are not obliged to use our conveyancing services.

However, we have found that most people who receive a quotation for our conveyancing services are happy to use us and remain loyal customers for future moves!
Is there a difference between freehold and leasehold conveyancing?
The short answer is yes.

When dealing with leasehold transactions, there are many more things to check during the conveyancing process, including ground rent, service charges, licences under the Lease and leasehold covenants (obligations).

For this reason we charge an additional fee for dealing with leasehold transactions.
Should I use an online conveyancing company?
We do not generally recommend using an online conveyancer; although you often pay a lower fee, the level of service will also be lower.

You will rarely speak to the same person twice, and you have to be wary of the extras they add on.

When you are dealing with something as valuable as your home, it is important not to take risks. And the potential small savings to be made by using online conveyancing don't add up – yet. You should meet the solicitor who is working on your case face-to-face.
How do I avoid fraudulent transactions when moving house?
With such large amounts of money changing hands, there can be attempts to steal them in transit.

It is easy to avoid fraud if you follow simple rules:
1 – Never ever disclose bank account details by email.
2 – Never pay money into an account whose details you have received by email.
3 – Both you and your solicitor should pay into accounts whose details you have received by phone or in person.
4 – Ideally, test the veracity of bank account details by making an initial payment of £1 – which you then verify by telephoning your conveyancing solicitor – before paying any more.
How long does conveyancing take?
As most home moves depend on a number of different factors, it is impossible to predict how long your conveyancing will take. However, on average the process will usually take about 8 weeks for a freehold property, and slightly longer for a leasehold.

But as there can be a number of transactions going on at the same time, usually with a chain of strangers all buying and selling their homes and getting mortgages in place – the process rarely depends on just one person.

That's why moving home is a great time to practice calm and patience, as it is out of your control.
What living in Ilford like?
Tom Dyckhoff wrote about Ilford in his Let's Move To … column in The Guardian in 2017:

Let's move to Ilford, East London: 'One of today's boomtowns'
As inner London becomes supergentrified, it's suburbs such as this that are left for the likes of you and me

What's going for it? Ilford's attraction is not immediate. I rise past it most weeks on the North Circular; you might be in any outer London suburb, Kingston or Kingsbury, Bromley or Barnet. If you squint hard (health and safety warning: not when you're driving), you could even be in Los Angeles. Maybe. Look, Ilford has its moments. Indeed, as central London becomes supergentrified with artisan chocolate boutiques, suburbs such as Ilford are left for the likes of you and me, with the cosmopolitan diversity we once used to seek in the hubbub of the city. These are today's boomtowns, filled with young professionals, here not least because of Crossrail – aka the Elizabeth line. Sure, Ilford is fat on chainstores, but look past TK Maxx and Wilko and you'll find wonderful green pockets such as Valentines Park, ace south Asian grocers and Turkish grills.

The case against 
It's not a beauty. It's as if a giant toddler tipped out its building blocks on to the Essex borders.

Well connected? Very. Trains: every few minutes to Liverpool Street (16-21 minutes) and, the other way, to Brentwood (13); Crossrail should get you to Liverpool Street in 17 minutes, Farringdon in 19 and Bond Street or Shenfield in 24. Driving: the North Circular skirts by, and you're not far from the A12 and A13 for escaping the Smoke.

Schools Primaries: many "good", Ofsted says, with Loxford, Cleveland Road, Seven Kings and Christchurch "outstanding". Secondaries: Loxford, Valentines High, Seven Kings, Isaac Newton Academy and Chadwell Heath Academy all "outstanding".

Hang out at … The wonderful veggie Indian, Saravanaa Bhavan. Or the Gardener's Cottage Cafe in Valentines Park.u0022
FURTHER INFORMATION
More information about the services offered at our Hornchurch branch
Conveyancing Done Right
What is conveyancing, how long does it take, and what can go wrong? We guide you through your choices
Ilford branch moves to Hornchurch
Cunningtons celebrate the opening of their new branch in Hornchurch
Hornchurch Partner Profile
Palaniappan Ahilan is the Partner in Charge of the Hornchurch branch. Find out more about the branch.