---
The Family Law team at Cunningtons' Chelmsford office is composed of knowledgeable and approachable family law specialists who have assisted many clients through the most trying times in their lives
We have years of experience dealing with this delicate area of the law and are used to putting clients at ease and helping them understand their options and the likely results of any actions.
We constantly strive to approach situations without passing judgement, and we can frequently help you reach an agreement without incurring the cost and inconvenience of going to court.
Our Family Law solicitors are members of Resolution, and will always try to find a way through any matrimonial troubles in a non-confrontational and practical way.
We also offer a range of payment options to help you budget. Our specialist Fixed-Fee Scheme for may be the solution for you, or you may qualify for our provide legal aid option.
With our extensive experience, we've helped many people just like you with issues including:
More about our Family Law and Matrimonial work
Divorce and Dissolution
If all you need is a communication boost in order to revitalize your relationship and avoid divorce or dissolution, we can help you find specialist counselling that might fit your circumstances.
If you've made up your mind and there is no going back, we can help make sure the end of your relationship is as amicable as possible.
Read more about Divorce and Dissolution >>
Divorce and Financial issues
Financial aspects of a divorce can be challenging because there is almost always more to think about than you anticipated. It's not just a matter of sharing out current assets; income and pensions must also be taken into account, as well as the ages of any children and both parties as they move through life.
Divorce comes with its own legal responsibilities and rights, which must be adhered to by both parties. Financial issues will necessitate complete disclosure from both of you, and the law is clear on the obligations and rights of each of you.
Separation Agreements
Instead of undergoing a formal divorce, you might prefer to have a 'Separation Agreement'.
This can provide some financial protection in cases where divorce may not be the best option for you, by making it clear how assets will be handled.
Protection against harm
We can also help with other problems including Domestic abuse. Domestic abuse can take many different forms, including financial, emotional, sexual, psychological, and physical. Both men and women can become victims. Our staff can provide confidential advice on your choices if you have experienced domestic abuse or feel you are at danger of experiencing it.
We can represent you in court and help you with orders and injunctions designed to keep you and your family safe.
Co-habitation agreements
There is so much false information out there about the obligations and rights of cohabiting couples, whereas in reality they have very few legal rights.
This is why we can assist you in drafting a Co-habitation Agreement to safeguard your rights and clarify where everyone stands financially and how they may contribute if things go wrong.
Prenuptial agreements
Prenuptial agreements, or Prenups,"are becoming more and more common, especially in second marriages when the partners may have children from previous unions or if they have already suffered unpleasant divorces. Or, of course, if the partners have a significant disparity in wealth.
To provide you comfort as you begin the next chapter of your lives together, we have extensive experience in the area of establishing prenuptial agreements.
Disputes regarding children and childcare
All of a parent's decisions, particularly during a divorce, should be based on safeguarding their children. Our experts can assist you in navigating this complex area while keeping your children's needs in mind.
GET IN TOUCH
To contact us about any of our legal services including Family Law or Wills and Probate,
just complete this form so we can get back to you.
What areas does the Chelmsford branch cover?
At Cunningtons' Chelmsford branch we work with families in the Chelmsford area and beyond.
Our Chelmsford branch is handy for most of mid-Essex and is within easy reach of towns such as Chipping Ongar, Epping, Harlow, Maldon, Witham and Tiptree.
Cunningtons Solicitors in Chelmsford
141 New London Rd
Chelmsford
Essex
CM2 0QT
United Kingdom
Tel: 01245 264494
Fax: 01245 494537
Team spotlight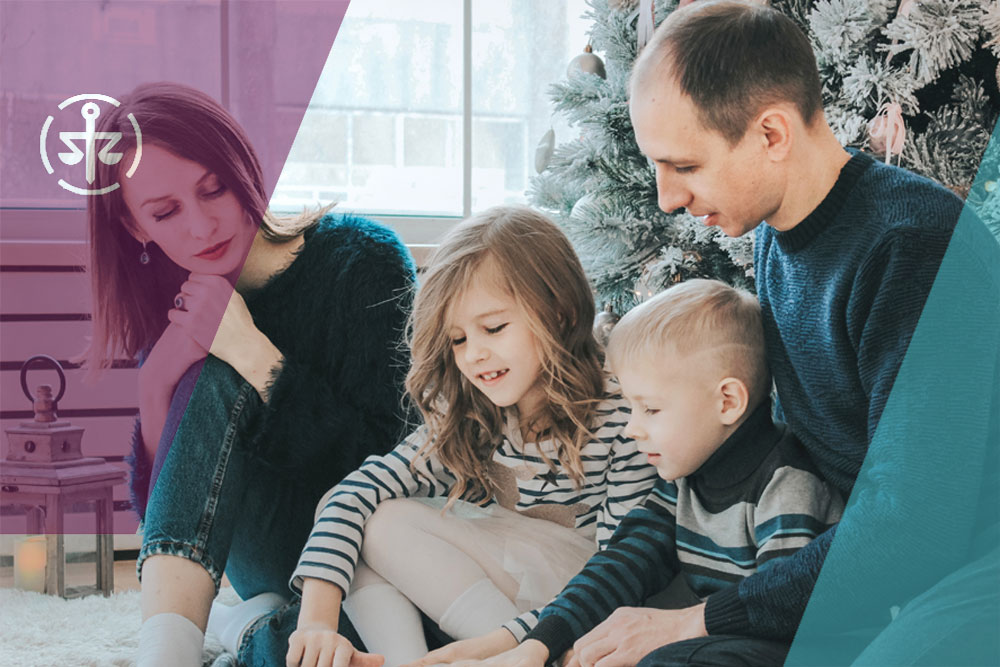 Jenny Lapwood
Family Law Specialist
Jenny Lapwood is based at the Chelmsford branch of the Family Law department. Jenny has a social work background, moving into family law in Jersey, CI, in 2000, before returning to the UK in 2002.
Jenny undertook professional training in the UK, qualifying as a Chartered Legal Executive (Fellow) in 2011 and is a member of Resolution. Jenny joined Cunningtons in 2018, taking over a wide range of matters incorporating divorce and civil partnership dissolution, financial disputes, children act applications, family law act applications, pre and post nuptial agreements.
Jenny has an empathetic but realistic approach with her clients within their specific situation. She has volunteered with Essex volunteer service specialising in helping families with children with behavioural problems and also with the homeless charities in the Southend area.
Jenny loves to travel and is an avid music lover, attending many eclectic live gigs.
Frequently Asked Questions
What is included in Family Law?
Family Law solicitor helps with all other aspects of Divorce:
– sorting out finances after a separation;
– making arrangements for children after a separation;
– protection from domestic abuse;
– post- and pre-nuptial agreements (prenups).
Is everything split 50/50 in a divorce?
Although in principle a divorce or dissolution aims at a 50/50 split, is unusual for all assets and income to be split equally. The division depends on many factors including childcare, cost of living, and the perceived financial input of each party.

The division doesn't have to be dealt with in court, it is more likely to be a decision achieved through mediation.
How much does it cost to get a divorce?
The standard cost of a divorce is usually between £500 and £1000, depending on whether you are the petitioner or the respondent.

That sum excludes anything to do with finance.
Do I need a solicitor to get a divorce?
Although you do not need a solicitor to get a divorce or dissolution, you will benefit from clear legal advice at a stressful time in your life.

The advice of a professional divorce solicitor who has experienced many similar situations in the past is invaluable.