---
Cunningtons LLP Solicitors Chelmsford
141 New London Rd,
Chelmsford,
CM2 0QT
United Kingdom
Tel: 01245 264494
Fax: 01245 494537
Legal Advice on Conveyancing, Family Law and Wills
The Chelmsford office of Cunningtons LLP was founded as Colemans Solicitors by Brenda Coleman in 1979. Colemans was incorporated with Cunningtons Solicitors in 2001.
Cunningtons' solicitors Chelmsford branch specialises in providing legal advice on Residential Conveyancing, Family Law, and Wills and Probate.
Through our head office in Braintree we can also help with issues of Civil Litigation, Employment Law and Commercial Conveyancing.
Get a Quote for our Legal Services
If you want to discuss how any of our services can help you, please get in touch by email, or call us on 01245 264494.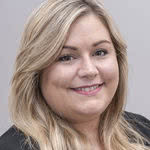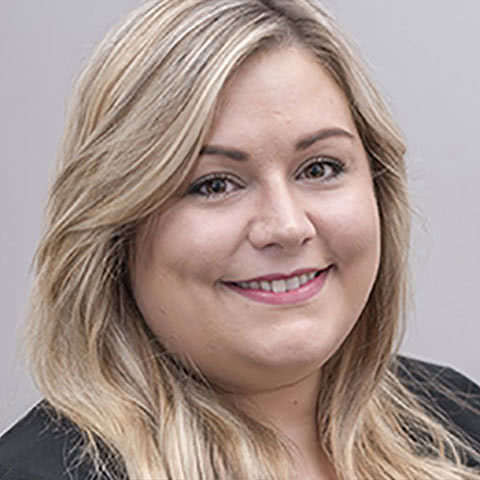 Kate Horsted
Partner in charge of the Chelmsford branch
Kate Horsted is the Partner based at our Chelmsford office.
Kate spent much of her professional training working in Cunningtons' conveyancing department and gained a great deal of experience dealing with a wide range of conveyancing and property law issues.


Telephone: 01245 264494
Why Cunningtons?
Fixed Fees
Personal Contact
Local Branch
National Coverage
Contact by Phone or Email
Great Reviews
Award-winning Solicitors
Conveyancing since 1748
Specialist Conveyancers
GET IN TOUCH
To contact us about any of our legal services including Family Law or Wills and Probate,
just complete this form so we can get back to you.
LEGAL SERVICES AT CUNNINGTONS SOLICITORS IN CHELMSFORD
Cunningtons solicitors in the Chelmsford office offer you a range of legal services, focusing on Family & Matrimonial, Wills & Probate, and Residential Conveyancing.

Residential Conveyancing
At Chelmsford, we have solicitors who are experts in all aspects of residential property transactions from sale or purchase of both freehold and leasehold properties, re-mortgages, transfers of equity and agreed lease extensions.

Family & Matrimonial Law
Cunningtons run a specialist Family & Matrimonial team at our Chelmsford office. We guide you through all aspects of family law including pre-nups, divorce, civil partnerships, cohabitation agreements, and childcare arrangements.

Wills & Probate
Cunningtons Wills & Probate service helps you understand the forms to be completed and make sure key documents are correctly executed, giving you peace of mind that your affairs are in order and avoiding complex intestacy problems.

More about Chelmsford and Cunningtons
The Chelmsford office of Cunningtons LLP was founded as Colemans Solicitors by Brenda Coleman in 1979. Colemans was incorporated with Cunningtons Solicitors in 2001.
Cunningtons' Chelmsford, Essex, branch has an experienced team who specialise in giving clients expert advice on residential conveyancing, Wills & probate, and family law.
The Chelmsford solicitors office of Cunningtons LLP is situated on New London Road, 15 minutes walk from Chelmsford train station.
Expert Legal Advice From Our Chelmsford Office
In the years since Cunningtons solicitors established their Chelmsford branch, the range of legal services available through our New London Road offices has grown.
We can now help you with not only Conveyancing, but also with Family Law and Wills and Probate issues. You can also contact our Civil Litigation and Employment Law teams through the branch.
Property Law Solicitors For the Legal Side of Moving House
The team at Cunningtons in Chelmsford are experienced in providing Conveyancing for buyers and sellers not only for property in Chelmsford and Essex but also throughout England and Wales. We provide no-obligation conveyancing quotes, providing fixed conveyancing fees for clients wherever they are.
Learn more about Chelmsford conveyancing …
Family Law Solicitors: Expert Help When You Need It
Family Law is not just about divorce, though of course, it is a big part of our work. Our team helps people with aspects of setting up a formal relationship such as pre-nuptialand cohabiting agreements.
Learn more about Chelmsford conveyancing …
Wills and Probate solicitors
No matter who you are and what your financial status is, you should have an up-to-date Will. None of us knows when we will need our Will, but dying without one can be very unfair for those who care for us – and dying intestate makes a bad situation even worse.
Learn more about Cunningtons solicitors Chelmsford Wills and probate department …
Civil Litigation
Cunningtons' Civil Litigation department is based at the head office in Braintree; however, you can access the service from Chelmsford and all other branches. They help whenever you have to deal with general legal disputes, including contracts of any kind.
Some of the more common queries they handle are concerns about property – and Cunningtons have a very strong conveyancing arm to back this up.
Other contracts that we all come into contact with at some stage in our lives are Wills, and we offer advice on all related aspects such as probate and inheritance issues.
Employment Law
Our employment law team is also available through the Chelmsford office. They assist with all aspects of employment, from your initial contract and issues at work, right through to ending employment – no matter how you leave.
FURTHER INFORMATION
More information about the services offered at our Chelmsford branch
Conveyancing Done Right
What is conveyancing, how long does it take, and what can go wrong? We guide you through your choices.
Jargon Buster
There's a lot of jargon involved in the world of conveyancing, so we have put together a list of the most common terms, with explanations.
Chelmsford Partner Profile
Kate Horsted is the Partner in Charge of the Chelmsford branch. Find out more about her.