Cunningtons LLP Chelmsford
141 New London Rd,
Chelmsford,
CM2 0QT
United Kingdom
Tel: 01245 264494
Fax: 01245 494537
Family Law & Residential Conveyancing Solicitors in Chelmsford
The Chelmsford office of Cunningtons LLP was founded as Colemans Solicitors by Brenda Coleman in 1979. Colemans was incorporated with Cunningtons Solicitors in 2001.
Cunningtons' Chelmsford branch specialises in residential conveyancing and family law.
If you are selling your home, buying a new home, or simply remortgaging your existing home, our firm of conveyancing solicitors make sure that all the legal aspects are taken care of.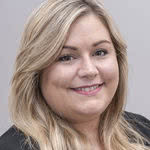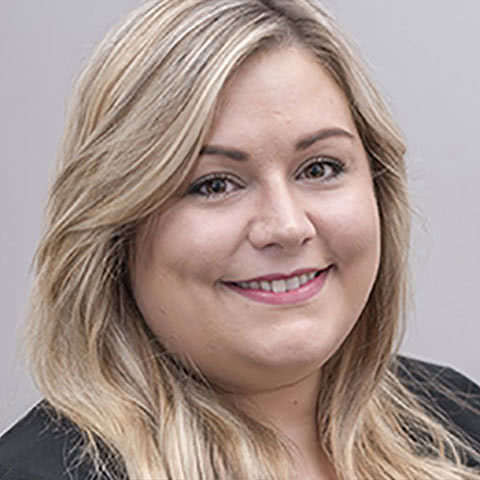 Kate Horsted
Partner in charge of the Chelmsford branch
Kate Horsted is the Partner based at our Chelmsford office.
Kate spent the majority of her professional training working in the conveyancing department and gained a great deal of experience dealing with a wide range of conveyancing issues.


Telephone: 01245 264494
Why Cunningtons?
Fixed Fees
Personal Contact
Local Branch
National Coverage
Contact by Phone or Email
Great Reviews
Award-winning Solicitors
Conveyancing since 1748
Specialist Conveyancers
GET IN TOUCH
To contact us about any of our legal services including Wills and Probate,
just complete this form so we can get back to you.
Cunningtons solicitors in the Chelmsford office offer you a range of legal services, focusing on Family & Matrimonial and Conveyancing.

More about Chelmsford and Cunningtons
The Chelmsford office of Cunningtons LLP was founded as Colemans Solicitors by Brenda Coleman in 1979. Colemans was incorporated with Cunningtons Solicitors in 2001.
Cunningtons' Chelmsford branch specialises in residential conveyancing and family law.
The Chelmsford office of Cunningtons LLP is situated on New London Road and deals with residential conveyancing in the Chelmsford and mid-Essex area, including Brentwood, Epping, Basildon, Ingatestone and Maldon.
Chelmsford, which began as a Roman settlement, is the county town of Essex, and was awarded City status to mark the Queen's Diamond Jubilee, is situated equidistant between London and Colchester.
The town incorporates the districts of Broomfield, Great Baddow, Springfield and Widford. It is close to Stansted Airport, as well as the towns of Dunmow, Ingatestone and Writtle, and has excellent transport links to London.
The town's cathedral is the second smallest in England, and became a cathedral in 1914. The town is also host to the Essex County Cricket Club.
Frequently Asked Questions
Here are some questions that our Chelmsford branch gets asked: if you need an answer to a question that is not on this list, please contact us for an answer.
> What happens in the conveyancing process?
Conveyancing is the legal process of transferring property, and it happens whenever UK property is bought, sold or remortgaged.

The conveyancing process for each transaction is different, and generally involves liaising between buyers, sellers, mortgage companies, local councils and the Land Registry.

If you are buying property:
We contact the seller's solicitors to check the title deeds and contract, then conduct a variety of searches depending on the location, check the formal mortgage offer, collect together documents that require signing, organise the handing over the deposit, ensure all monies are in the right accounts, arrange completion of sale, ensure the correct stamp duty is paid, instruct the land registry of the change in ownership, then send the deeds to either the buyer or the mortgage lender.

If you are selling property:
We obtain the title deeds and up-to-date information from the Land Registry, arrange the contracts that outline the sale, liaise with the buyer's solicitors, find out the balance on your mortgage if necessary, send deeds for signing, arrange for estate agents' fees to be paid, collect all funds due to the seller, submit statements and send dees and keys to the new owner.

If you are remortgaging:
We obtain the title deeds and up-to-date title copy from Land Registry, deal with any searches, receive mortgage offer, ask you to sign mortgage deed, arrange for the delivery of the new loan, get up-to-date statement from current lender, run searches at the Land Registry, receive the loan and repay existing mortgage, and register the new mortgage with the Land Registry.

In brief, conveyancing has a number of stages and differs according to the purpose of the transaction, the finances of the buyer/seller/remortgager, the geographical location of the property, and the number of other transactions in the chain.

Talk to your conveyancing solicitor throughout the process and they'll keep you up to date with this important process.
> What is the difference between a solicitor and a conveyancer?
When you use a solicitor for conveyancing you can be sure that they are regulated by the Solicitors' Regulation Authority (SRA), a member of the Law Society, have degree-level qualifications and at least two years on the job training before qualifying as a conveyancing solicitor.

Whereas a conveyancer tends to be regulated by the Council for Licenced Conveyancers (CLC) and is usually less highly qualified, although can still be perfectly competent.
> What searches does a conveyancer do?
The standard searches your conveyancing solicitor undertakes are:
– local authority,
– water/drainage, and
– environmental.

There are a number of other searches to undertake depending on the locality of the property. For example, in mining areas a mining search is also always obtained. There may also searches for Gypsum in areas where gypsum mining has taken place, Lead Mining, China Clay, and Limestone.

Check with your property solicitor to find out which searches they are intending to undertake.
> When I ask for a conveyancing quote, do I have to pay anything?
All our conveyancing quotes are free and you are not obliged to use our conveyancing services.

However, we have found that most people who receive a quotation for our conveyancing services are happy to use us and remain loyal customers for future moves!
> Is there a difference between freehold and leasehold conveyancing?
The short  answer is yes.

When dealing with leasehold transactions, there are many more things to check during the conveyancing process, including ground rent, service charges, licences under the Lease and leasehold covenants (obligations).

For this reason we charge an additional fee for dealing with leasehold transactions.
> Should I use an online conveyancing company?
We do not generally recommend using an online conveyancer; although you often pay a lower fee, the level of service will also be lower.

You will rarely speak to the same person twice, and you have to be wary of the extras they add on.

When you are dealing with something as valuable as your home, it is important not to take risks. And the potential small savings to be made by using online conveyancing don't add up – yet. You should meet the solicitor who is working on your case face-to-face.
> How do I avoid fraudulent transactions when moving house?
With such large amounts of money changing hands, there can be attempts to steal them in transit.

It is easy to avoid fraud if you follow simple rules:
1 – Never ever disclose bank account details by email.
2 – Never pay money into an account whose details you have received by email.
3 – Both you and your solicitor should pay into accounts whose details you have received by phone or in person.
4 – Ideally, test the veracity of bank account details by making an initial payment of £1 – which you then verify by telephoning your conveyancing solicitor – before paying any more.
> How long does conveyancing take?
As most home moves depend on a number of different factors, it is impossible to predict how long your conveyancing will take. However, on average the process will usually take about 8 weeks for a freehold property, and slightly longer for a leasehold.

But as there can be a number of transactions going on at the same time, usually with a chain of strangers all buying and selling their homes and getting mortgages in place – the process rarely depends on just one person.

That's why moving home is a great time to practice calm and patience, as it is out of your control.
> What living in Chelmsford like?
Tom Dyckhoff wrote about Chelmsford in his Let's Move To … column in The Guardian back in 2010:

What's going for it? 
No, I wasn't at the V Festival. I was in Chelmsford for proper cultural reasons, checking out the architecture of the new Salvation Army Citadel. And very modern it is, too – not quite a drive-in church, but offering worship a few metres from the dual carriageway, almost. That's Chelmsford all over. In the 60s it forgot it was a pleasant historic county town and threw in its lot with Los Angeles, covering the place with ring roads and pumping it full of commuters. Today you can still winkle out lovely corners of the way life used to be – its pretty Shire Hall, the water meadows and parks along the rivers, the tiny flint-studded cathedral; it's just they're carved up from one another, as if they'd never been part of one town at all, and set within a landscape that's almost entirely one giant suburb. Still, not as bad as you might think. Could be worse. Good schools, too.

The case against 
What do you think? Ring roads. Access roads. Bypasses. Roundabouts. And still chronic traffic problems. An in-built denial that it's actually a town, with history, complexity, etc, not just a filler between your front drive and the supermarket. Mundanity. A cultural black hole: county cricket makes up for some of this, though.

Well connected? 
See above. The train's peachier: four an hour to London (35 minutes); two an hour to Ipswich (39-44 minutes), and then beyond to Harwich and Norwich. Stansted airport is a 30-minute drive.

Schools 
Good. Newlands Spring, Barnes Farm and The Tyrrells all "outstanding" primaries, according to Ofsted. Secondaries: The Boswells is "good" with some "outstanding" features and Chelmsford County High for Girls and King Edward VI Grammar "outstanding".

Hang out at… 
Barda's, the place to take the wife for a slinky night out. Velouté, pork cheeks, etc.

Where to buy 
Despite the suburban-ness, it's the village life that's most prized. Proper villages, like Georgian Writtle, or Sandon, for first preference. Then posh villagey suburbs – Broomfield, Springfield, Great Baddow. Then fake villagey suburbs like the new-built, old-style Beaulieu Park or Chancellor Park. If you have to admit to living in Chelmsford, "Old" (ie, Victorian) Moulsham has nice terraces and semis.
FURTHER INFORMATION
More information about the services offered at our Chelmsford branch
Conveyancing Done Right
What is conveyancing, how long does it take, and what can go wrong? We guide you through your choices
Jargon Buster
There's a lot of jargon involved in the world of conveyancing, so we have put together a list of the most common terms, with explanations.
Chelmsford Partner Profile
Kate Horsted is the Partner in Charge of the Chelmsford branch. Find out more about her.