---
The conveyancing solicitors at Cunningtons' Chelmsford office are skilled in dealing with all legal elements of purchasing and selling homes
Whether you're buying or selling a freehold or leasehold property, our property solicitors are on hand to take care of all the legal aspects of your move. We can also help with re-mortgages, transfers of equity and agreed lease extensions.
Why choose Cunningtons as your Chelmsford conveyancing solicitors?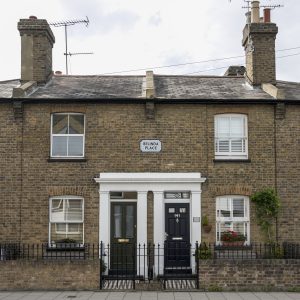 We understand how difficult it is to choose the appropriate conveyancing solicitor. With so many choices to pick from, it's critical that you take your time and select someone who matches your requirements precisely.
You can relax knowing that when you deal with Cunningtons conveyancing solicitors for your property, you're in good hands. We are accredited by the Solicitors Regulation Authority (SRA) and their Conveyancing Quality Scheme and have been dealing with residential transactions for more than 250 years.
And we've been dedicated residential property specialists since 1748, so your home is safe with us.
Why should I hire a conveyancing firm rather than doing it myself?
If you are looking to buy, sell or remortgage property in England or Wales, the transaction will need to go through legal conveyancing. Conveyancing simply means transferring ownership of a property from one party to another. In this instance, we are talking about performing 'residential conveyancing' meaning that the property is residential– as opposed to commercial.
Using a firm of professional conveyancing solicitors to handle your property transaction is considerably easier than attempting to do it yourself. Throughout the procedure, your conveyancing solicitor will be your main point of contact; this includes dealing with Stamp Duty Land Tax (SDLT), searches, the land registry, and any issues with the local authority.
Is it better to use an online conveyancing business or a local one?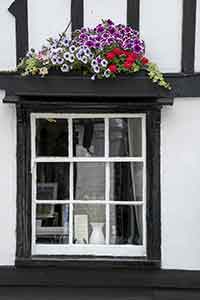 Using a local conveyancing solicitor like Cunningtons LLP, for example, means that you can be more confident in who will be working with you. You will usually know who you are dealing with because one conveyancing solicitor is assigned to your transaction the whole way through.
By working with one property solicitor, the stress is much more minimal and you will have peace of mind knowing that your important transaction is in good hands.
By opting for online conveyancing, you are choosing a service that is not physical. This might be okay; however, if an issue does occur during your property transaction, it would be much simpler to manage if you're working with a nearby business and a conveyancing solicitor who is familiar with you.
Click here to order your conveyancing quote from Cunningtons solicitors in Chelmsford.
If you're buying, selling or remortgaging property in Chelmsford
Whether you're looking to buy, sell, or remortgage a home, your conveyancing quotations will vary based on the type of property and whether it is freehold or leasehold. Your conveyancing quote with Cunningtons solicitors, however, will be on a fixed fee basis – it'll be what you spend.
Get A Quote
Click here to order your quote from our Chelmsford conveyancing solicitors
The Conveyancing Process for Buying Property
After you agree to the conveyancing quote for our legal fees, we will begin the process for purchasing your property by contacting your seller's solicitors to check the title deeds and run required searches. We will also communicate with your mortgage company to confirm all the money is in place before sending back documents for you to sign.
When you've have exchanged contracts, we'll do the following:
ensure that the deposit money has been transferred to the indicated bank account,
gather and fill out all the necessary paperwork and statements,
submit the certificate of title to your lender,
make sure that all search data is gathered,
confirm that the mortgage lender's money is deposited into the correct account.
Finally, it's time to finish up completion. We:
make certain that the entirety of the money has been given to the seller's solicitors prior to receiving the deeds and documents,
resolve the account with you,
pay stamp duty land tax (SDLT),
and finally, register you as the new owner with the Land Registry.
For more information on what your property lawyers do during the buying part of the conveyancing process, click here.
The Conveyancing Process for Selling Property
Selling your home is a big decision, and our Chelmsford conveyancing solicitors are here to help make the process as smooth as possible. We'll give you a fixed-fee conveyancing fees quote so that you know exactly what to expect.
When you have agreed to our legal fee quotation and authorised us as your conveyancing solicitors, our dedicated residential property specialists will get in contact with you.
After you provide us with your mortgage company's contact information, we will request your title deeds and a statement detailing the amount of money you still owe for the property.
Your buyer's solicitor will request any other pertinent information from us.
We'll then generate a sale contract with preferred completion dates, which leads to the Exchange of Contracts.
The buyer then deposits the money into our solicitor account,
Your mortgage company sends us a statement.
We receive the funds we need to pay your estate agent's commission fee, which is all accounted for in your financial statement.
After Completion,
We advance the money obtained from the sale to you, your estate agent, and your mortgage lender.
We ensure that your property's new owner receives the keys from your estate agent.
After that, we send you any remaining money as well as a statement detailing all of your sale's expenses.
Once we send the title deeds​ to the buyer's solicitor, the property is sold.
For more information on the selling part of the conveyancing process, click here.
The Conveyancing Process for Remortgaging your Home
Not only does our conveyancing solicitor help with moving homes, but remortgaging as well. If you're looking to remortgage your home in Chelmsford or another area, let us take care of the legalities for you so that your home is secure.
Our conveyancing service also takes care of this for you.
After you've accepted our quotation, your assigned solicitor receives your title deeds and a copy of your title from the Land Registry. They then conduct any necessary searches.
Your solicitor then receives your new mortgage offer from your lender, and you receive the mortgage deed to sign.
They will arrange to receive the money from your new loan and update their records of your loan amount. After one or two final search checks, your remortgage will be complete – the remaining money will go into the correct accounts and your remortgage will be registered with the Land Registry.
Read more about conveyancing for remortgaging.
GET IN TOUCH
To contact us about any of our legal services including Family Law or Wills and Probate,
just complete this form so we can get back to you.
What areas does the Chelmsford branch cover?
The Chelmsford branch of experienced Cunningtons' solicitors are frequently asked to deal with property transactions in the Mid-Essex area, including Witham, Billericay, Brentwood, Epping, Basildon, Ingatestone, Hatfield Peverel and Maldon.
We handle property transactions all over England and Wales, which are made simpler through our network's other branches and their specialist residential conveyancing solicitors.
Cunningtons Solicitors in Chelmsford
141 New London Rd
Chelmsford
Essex
CM2 0QT
United Kingdom
Tel: 01245 264494
Fax: 01245 494537
Team spotlight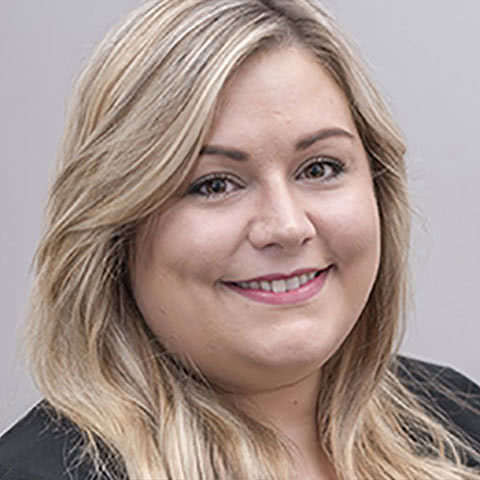 Kate Horsted
Conveyancing Solicitor
Kate Horsted is a Conveyancing Solicitor and the partner in charge of our Chelmsford office.
Frequently Asked Questions
When should I instruct my conveyancing solicitor?
You should find a solicitor to act for you in your property sale or purchase as early as possible: you don't need to wait until you've had an offer or found a new home to get the ball rolling.
What documents do I have to get ready?
After you have gone through the quotation system and signed the instruction form, if you're selling you'll need to let us have any deeds you hold and guarantees and other certificates.

Providing your ID documents at an early stage always helps, and if you're buying, evidence of the source of your funds.
How much will my conveyancing fees be?
The price of the conveyancing process depends on the value of the houses being bought or sold. You can contact our dedicated free phone quote line (0800 977 7887) to get an accurate quotation or submit an enquiry via the Cunningtons website.

You can read a full breakdown of our conveyancing fees structure here: https://cunningtons.co.uk/services/residential-conveyancing/fees/
What does 'exchange' mean?
There are two key events in the sale of a property in England and Wales – 'exchange' and 'completion'.

The 'exchange of contracts' happens when both parties sign a legal contract and their legal representatives agree the terms and date of the Contract that makes all aspects of the purchase legally binding and enforceable.

'Completion' is the final stage in the sale of a property, when the property legally changes ownership and keys are handed over.
What is a local search?
This is a request to the Local Authority to provide any information that they may have relating to the property being bought; this includes any planning entries, financial charges and local road schemes, but does not cover any neighbouring land.
What searches does a conveyancer do?
The standard searches your conveyancing solicitor undertakes are:
– local authority,
– water/drainage, and
– environmental.

There are a number of other searches to undertake depending on the locality of the property. For example, in mining areas a mining search is also always obtained. There may also searches for gypsum in areas where gypsum mining has taken place, likewise lead Mining, china clay, and limestone.

Check with your property solicitor to find out which searches they are intending to undertake.