Cunningtons Solicitors in Wickford
13 London Road
Wickford
Essex
SS12 0AW
United Kingdom
Tel: 01268 732268
Fax: 01268 732274
Solicitors for Conveyancing, Wills & Probate, and Family Law in Wickford
Cunningtons LLP's Wickford Office was opened in 1989 by our former Managing Partner Paul Fenton, and is now run by Partner Kate Hunt. It is located on London Road in Wickford. The office provides advice in all aspects of Residential Conveyancing, Family Law, and Wills and Probate.
If you are selling your home, buying a new home, or simply remortgaging your existing home, our firm of residential conveyancing solicitors make sure that all the legal aspects are taken care of. Click here to request a conveyancing quote.
We have specialist Our specialist Family Law team help with all aspects of marriage, divorce and civil partnerships – including arrangements for children and finance. We also offer a will-writing service to ensure that your wishes are taken care of.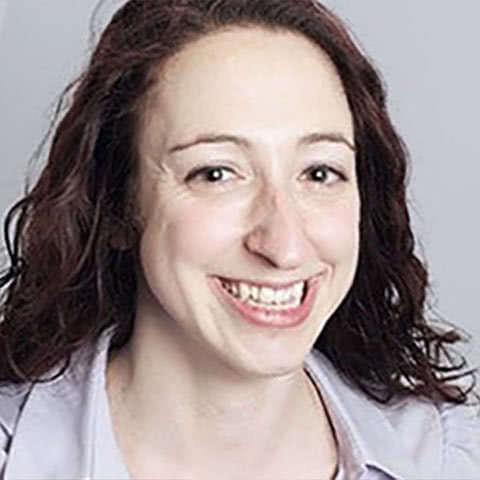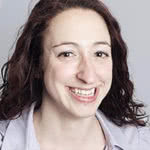 Kate Hunt
Partner in charge of the Wickford branch
Kate Hunt is the partner in charge of the firm's Wickford office. Kate specialises in residential conveyancing.
Kate first joined Cunningtons in 2003 as a paralegal and qualified as a Solicitor in March 2006, becoming a Partner in 2011.
Kate Hunt can be contacted on 01268 732268


Telephone: 01268 732268
Why Cunningtons?
Fixed Fees
Personal Contact
Local Branch
National Coverage
Contact by Phone or Email
Great Reviews
Award-winning Solicitors
Conveyancing since 1748
Specialist Conveyancers
GET IN TOUCH
To contact us about any of our legal services, just complete this form so we can get back to you.
Cunningtons solicitors in the Wickford office offer you a range of legal services, focusing on Property, Wills & Probate and Family Law. 

Residential Conveyancing
Kate Hunt, the Partner at the Wickford office looks after all aspects of residential property transactions from sale or purchase of both freehold and leasehold properties, re-mortgages, transfers of equity and agreed lease extensions.

Wills & Probate
Cunningtons Will drafting service will help you to understand the forms to be completed and make sure final documents are correctly executed, giving you peace of mind that your affairs will be left in order and avoiding complex intestacy problems.

Family & Matrimonial Law
At Cunningtons in Wickford, we offer a Family & Matrimonial service. We can guide you through all aspects of family law including pre-nuptial agreements, divorce, civil partnerships, cohabitation agreements, and childcare arrangements.
More about Wickford and Cunningtons
Cunningtons LLP Wickford offers a dedicated and personalised residential conveyancing service for the local community. We also have a Family Law department in branch, and offer assistance with Wills and Probate. We also work closely with our other branches, so can provide help with Civil Litigation and Employment Law, as well as Commercial conveyancing. 
At the Wickford branch, we believe in the traditional approach of an office which thrives on providing the personal touch with each client telephone call being answered by a solicitor or a legal secretary.
We like to bring together the speed and efficiency or the modern world and the Internet with traditional values of decency and politeness. So we conduct searches and enquiries using electronic means, while we prefer face-to-face and voice contact to deal with our clients – the best of both worlds. Clients regularly comment on the friendliness and efficiency of our service.
Our Wickford client base reaches to Southend-on-Sea, Basildon, Rayleigh, Maldon, Brentwood and Grays. However, our conveyancing solicitors are happy to act in respect of properties based in any location within England and Wales.
Cunningtons' widespread branch network enables a swift exchange of documents as a Wickford client can entrust their documentation to any other branch office and be sure that the documents will be received by their solicitor the next day.
The small south Essex town of Wickford is situated approximately 30 miles east of London, and is close to Billericay, Laindon, Pitsea, and South and West Hanningfield, and is a commuter town with excellent transport links to London. Also nearby is the picturesque village of Battlesbridge, which home to a number of leading antique dealers.
Wickford Property Solicitors: Helping you with the Legal Side of Moving House
Moving house with the help of a professional property expert is crucial these days, although if you are prepared to take the risk and do your own conveyancing, please go ahead! Most people don't want to gamble with the sale or purchase of their most valuable asset, and we are trained experts who know how to ensure that everything goes smoothly.
The team at Cunningtons provide Conveyancing for buyers and sellers throughout England and Wales, and locally in and around Wickford and Essex.
Click here to order your free fixed-fee conveyancing quote
Conveyancing for Buying
When you have signed up with Cunningtons as conveyancing solicitors for purchasing your property, we start by: 
contacting your seller's solicitor to check the title deeds,
running required searches,
arranging finance with your mortgage company to confirm the money is in the correct place, and
reporting to you with all the documents that need your signature.
Then, when contracts have been exchanged:
we make sure the deposit money is in the right place,
prepare all the completion papers and statements,
submit the 'certificate of title' to your lender,
make sure all search information is received,
then make sure that money from the mortgage lender is in the correct account.
Finally, it's time for completion. That means:
we make sure all the money has been paid to the seller's solicitors in exchange for the deeds and documents,
resolve the account with you,
pay any stamp duty,
and finally, register you as the property's new owner with the Land Registry.
For more information on the buying aspect of the conveyancing process, click here.
Conveyancing for Selling
When it comes to selling your house or flat, the process is slightly simpler, though the legal side is just as important.
When you have signed up with us as your conveyancing solicitors:
your mortgage company sends us your title deeds, as well as a statement of the amount of money you still owe for your property.
Your buyer's solicitor then asks us for any other information they need.
We then prepare a sale contract with preferred dates to complete – this leads to the Exchange of Contracts.
The buyer then pays the deposit money into our solicitor account,
then we get a statement from your mortgage company.
As your conveyancing solicitor, we receive the money we need to pay your estate agent's commission fee, and this is all accounted for in your financial statement.
After completion of the sales process:
we move the money from the sale to you, your estate agent, and your mortgage company.
We arrange for your estate agent to hand over the keys to your property's new owner.
We then send you any remaining money, as well as a statement detailing all the expenses of your sale.
Finally, we send over the title deeds to the buyer's solicitors – and your property is sold.
For more information on the selling part of the conveyancing process, click here.
Conveyancing for Remortgaging
When you remortgage, you still need to make sure the legal side is taken care of to ensure your house or flat is secure.
Our conveyancing service has you covered here too.
Your named solicitor receives your title deeds, as well as a copy of your title from the Land Registry – they then run up-to-date searches as required.
Your lender then sends your solicitor your new mortgage offer, and you get sent the mortgage deed to sign.
They arrange to receive the money from your new loan and get an updated account of your loan amount. One or two final search checks, then your remortgage is complete – the remaining money goes into the correct accounts and your remortgage is registered with the Land Registry.
For more information on the remortgaging side of the conveyancing process, click here.
Wickford Family Law solicitors
Family Law is not just about the bad times, and our team helps people with aspects of setting up a formal relationship such as pre-nuptial and cohabiting agreements.
Unfortunately there are times when people talk to us about divorce, separation, and the relationship breakdown that can start with domestic violence and coercive control.
We are aware that if a relationship doesn't work out the people who suffer the most are children, and our team is focussed on ensuring that children are at the heart of any separation. This includes ensuring that contact between both parents and children is taken care of appropriately.
As an obvious offshoot of our divorce service, we provide help to assess the financial implications of a split – the costs of ending a relationship can make life difficult.
We also assist with the legal side of adoption and guardianship.
Contact the Wickford Family Law team for a confidential chat
Wills and Probate
Everyone needs an up-to-date Will, although many want to wait until they are just about to die. No-one knows when they will need their Will, but dying without a simple Will is very unfair to those who care for you – and dying intestate makes a bad situation even worse.
At Cunningtons in Wickford we can help you make your Will, store it (included in the price), and assist with probate when it needs to be executed. We also assist with deputyships, advance directives, and lasting powers of attorney, as well as planning for inheritance tax and setting up trusts.
So don't leave it any longer: contact us about your Will today. It won't kill you
FURTHER INFORMATION
More information about the services offered at our Wickford branch
What is conveyancing, how long does it take, and what can go wrong? We guide you through your choices
There's a lot of jargon involved in the world of conveyancing, so we have put together a list of the most common terms, with explanations.
Kate Hunt is the Partner in Charge of the Wickford branch. Find out more about her.