Cunningtons Solicitors' Croydon branch has been in operation since 1995, helping local people with legal advice, as well as buying and selling property. Croydon is also the only branch of Cunningtons with a commercial conveyancing specialist in-house, and it has recently started offering Wills and probate services from the offices.
Let's have a dive into Croydon to find out what put it on the map.
The History of Croydon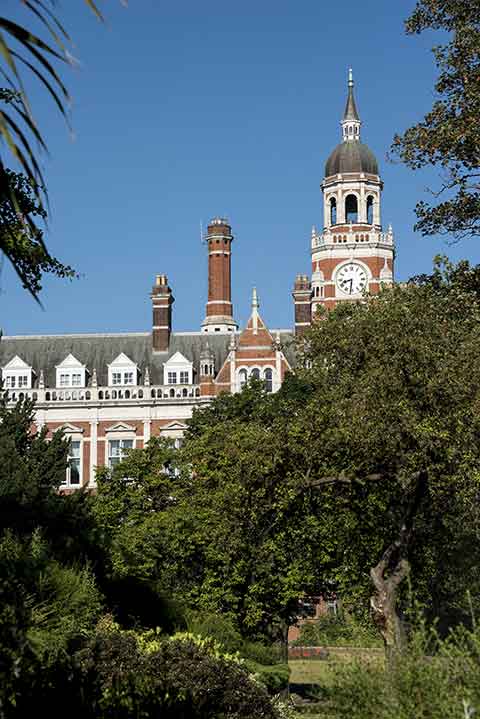 Croydon started life in the middle ages as a market town specialising in tanning, brewing and charcoal. As it was part of the historic county of Surrey, Croydon was the main market town for north-east Surrey for a long time and it still hosts a market centuries later.
In the late Saxon period, Croydon had its own palace that occasionally housed royalty and was the Archbishop of Canterbury's summer residence for over 500 years.
Its proximity to a Roman road meant that Croydon was a popular place for travellers to stop along the way to Brighton, and as Brighton expanded, the importance of Croydon grew alongside it.
In the 19th century, the railway running through Croydon solidified it as a London commuter town, and an explosion in its population resulted in Croydon becoming one of the first towns in the country to have a local board of health in 1849.
With increasing developments, Croydon slowly shifted from being a mere market town to an important industrial area for manufacturing and metalworking during the industrial revolution. It has since changed its focus again to retail and services in recent years.
In modern times, Croydon has become a large commercial town in the South of London, and it lends its name to the borough of Croydon, covering a large area to the south of Greater London.
Local Countryside and Geography
Despite being an urban area inside the M25 orbital motorway, there are many woods and commons close to Croydon town centre. The South London Downs Nature Reserve is around 20 minutes away and has many footpaths and bridleways, as well as ancient woodland to wander through.
The River Wandle flows through Croydon from Sutton all the way into the River Thames, and as a chalk stream, it is naturally clean. A popular walking route, the Wandle Trail, follows the river to Wandsworth, and connects many green spaces throughout the borough of Croydon.
There are many other parks and gardens around Croydon, Coombe Wood Gardens has been awarded a prestigious Green Flag Award in recognition of its status as a well-managed green space for an urban area.
Things to do and Events around Croydon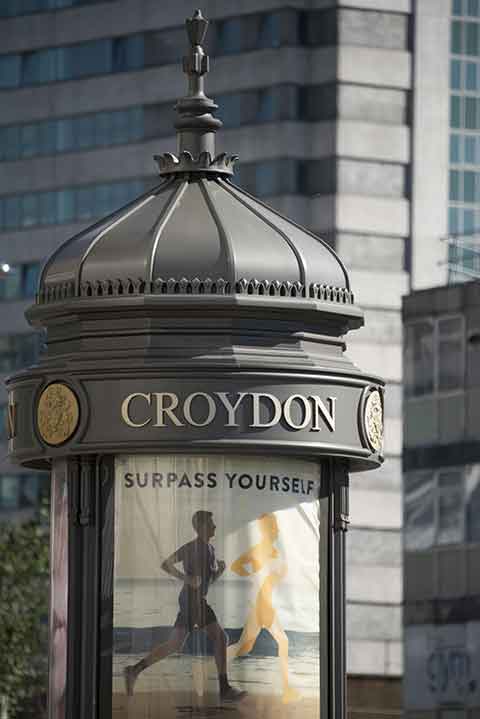 Due to its proximity to central London, finding things to do in Croydon is incredibly easy. BOXPARK Croydon is a popular place to try all kinds of street food and drinks, watch gigs and enjoy any number of other events.
And of course, there is still the market on Surrey Street, open 6 days a week selling lots of fruit and veg, as well as crafts, beer, and clothes. Surrey Street Market lays claim to being the oldest continually functioning market in Britain, dating back to the 13th century.
The Spread Eagle Theatre is a popular venue that has a motto of "big plays for small spaces" and hosts entertainment to a 50-seat audience. There are a number of other arts spaces around Croydon where you can enjoy a cheap evening out.
Croydon borough is home to its very own premier league football club, Crystal Palace. Just 10-15 minutes away from Croydon means that sports fans don't have to travel far to see big names play football.
Other Croydon attractions
Did you know that Croydon had an airport? Up until the expansion of Heathrow after the Second World War, Croydon Airport was the UK's only international and London's main airport. Opening in 1920, Croydon was the site for the world's first air traffic control and played a key role in the Battle of Britain when it was temporarily converted into a base of operations for the RAF. It eventually closed down in 1959, but the grade 2 listed building has a visitor centre where you can find out more about Britain's airport history.
There are many reasons to visit Croydon, but perhaps one the most popular is the BRIT School, a creative arts school that has some interesting graduates including Stormzy, Adele, Amy Winehouse, Tom Holland and many more. Handy for any budding artistes in the family!
Why live in Croydon?
Quite apart from the features just mentioned, there is an excellent selection of primary and secondary schools plus endless leisure activities, which makes Croydon a top choice for many families.
The rail links between central London for work and Gatwick Airport for holidays allow you the freedom to travel all over London in the blink of an eye, and the rest of the world in just a little bit longer.
Popular places to buy property in the Croydon area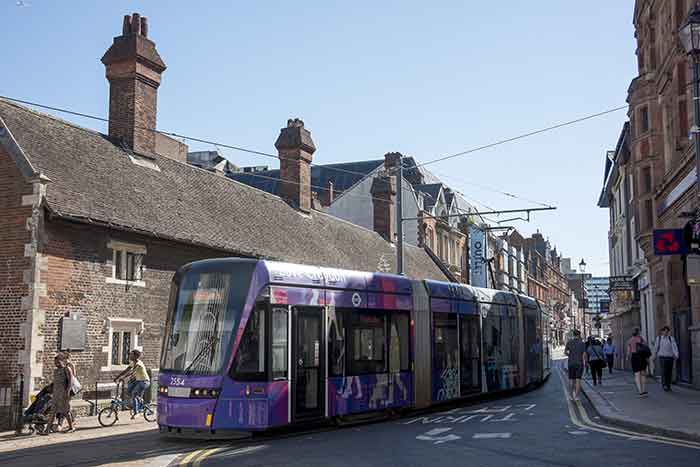 As well as central Croydon, there are some fantastic – but more residential – areas you might like to consider if you are thinking of a move to Croydon.
Addiscombe, Sutton, Purley, Shirley, Selsdon, Thonton Heath and Waddon are all popular spots.
And since the introduction of the Tramlink, more areas have become easily connected to central Croydon, including Beckenham, New Addington, and Elmers End.
Cunningtons solicitors' Croydon office deals with properties in all these areas, as well as Wimbledon, Brixton and Hammersmith.
Cunningtons solicitors' Croydon office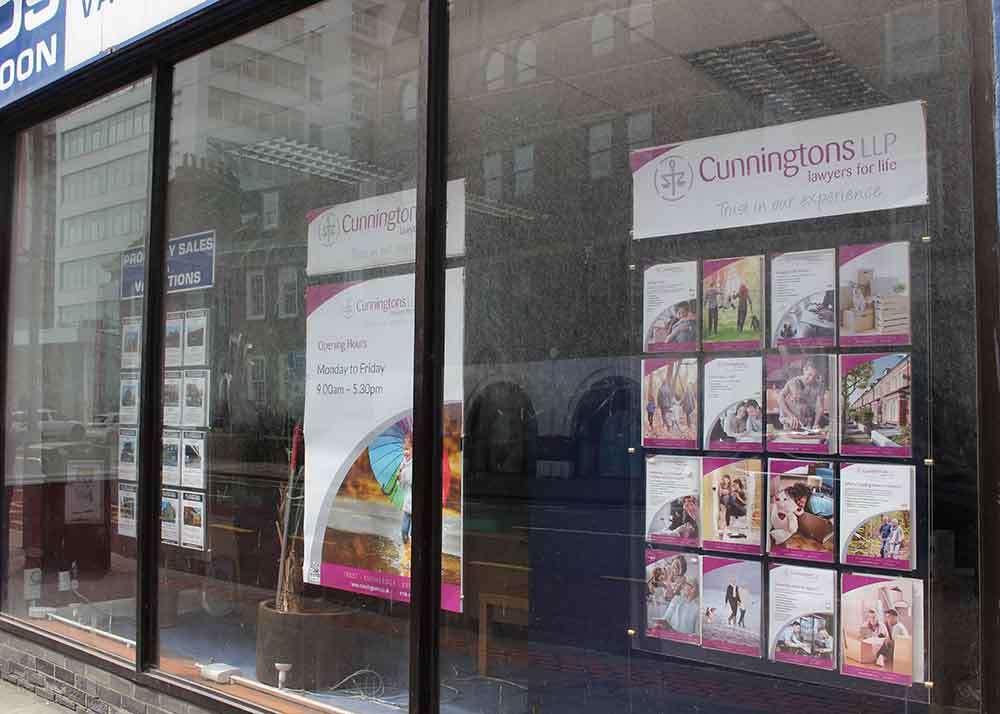 The Cunningtons Croydon office is on the High Street, half a mile from East Croydon train station. Jason Bradshaw is the partner in charge of the branch.
They provide clients with a range of legal advice, and not just about property law.
The in-house team are ready to help with a range of issues:
Residential Conveyancing
Cunningtons are experts in Residential Conveyancing, the legal side of buying and selling property. Our conveyancing team includes Jason Bradshaw and Harpreet Virdi, and a glance at our reviews tells you how good they are at their work.
Harpreet Virdi was very thorough and professional and kept me informed throughout the process. Everything was clearly explained by letter and email. I was very happy with the service and would have no hesitation in recommending Ms Virdi who is clearly very competent and knowledgeable.
S Hull
Wills and Probate
Jensen Bourke is the Croydon branch's Wills and probate specialist. He has many years' experience of private client work and is sympathetic and friendly when dealing with issues that many find difficult to address.
Jensen Bourke was friendly, polite, punctual and very professional. He took the time to explain fully my options and made helpful suggestions. Very happy client!
Miss P, London
Commercial Conveyancing
Nicholas Brothers takes care of commercial property sales and purchases, and he has developed a loyal client following over the years – and throughout the ups and downs of the commercial property market.
I have had many positive comments from estate agents and other people I know to the effect that "You have a very good solicitor". I cannot recommend Nicholas highly enough and feel that if you are buying or selling a property you couldn't do better than having Nicholas on your side.
T Scarlett
Contact your Croydon solicitors for legal advice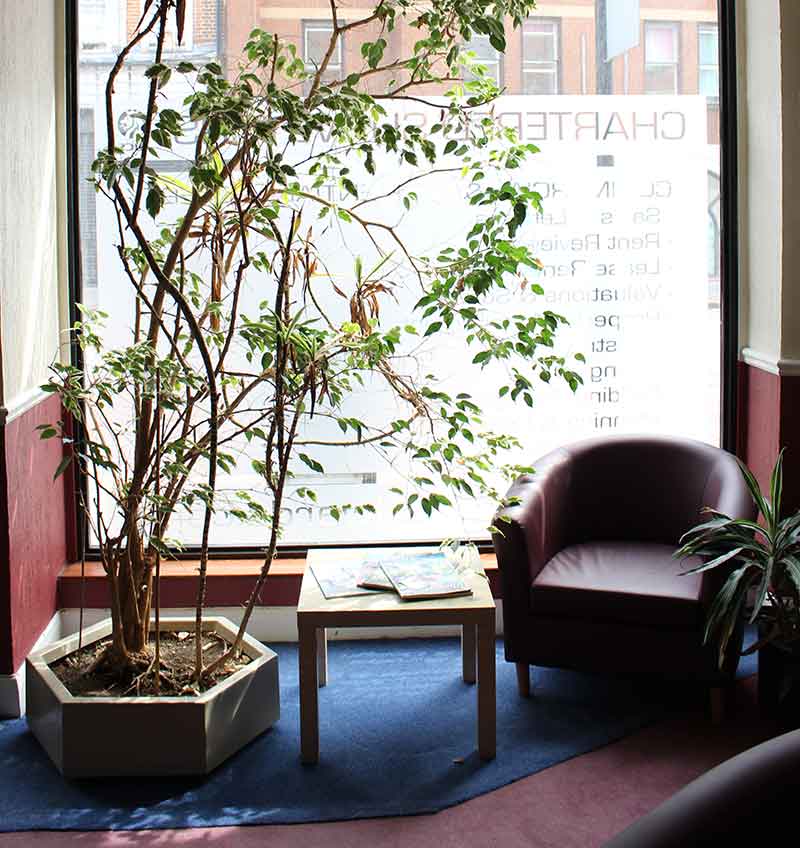 If you need legal advice about any of the services we offer from our Croydon branch, please get in touch.
You can access all the other services offered across our network, including Civil Litigation, Employment Law and Family Law.
Email jason.bradshaw@cunningtons.co.uk or call us on 0208 688 8446.
---