Buying a home is an exciting milestone in life, but the legal process of transferring ownership can be daunting.
But there's no need to worry. In this article, we'll guide you through the world of conveyancing, its key players, and the steps involved in the process. When you've finished reading, you'll be well-equipped with the knowledge to navigate this process that is crucial to buying (and selling) property in England and Wales, so you can move toward completion of your property purchase with confidence.
You will know the answer to the question "what is conveyancing?".
Conveyancing Summary
Conveyancing is essential to secure property ownership in England and Wales, and so make home moves happen.
Professional conveyancing solicitors are experts in the legal transfer of property ownership, helping buyers stay organised & informed throughout the process.
Working with an experienced firm of local property solicitors gives you expert guidance and confidence when navigating the conveyancing process.
Understanding Conveyancing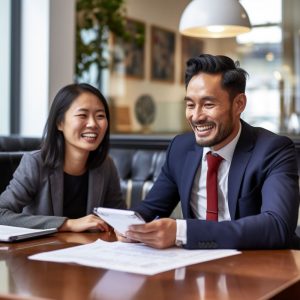 If you are moving house in England or Wales, conveyancing is the process of transferring property ownership from one person to another. Your property solicitor plays an essential role in ensuring that the legal aspects of buying or selling a property are taken care of, protecting the legal rights of buyers, and helping to facilitate the transfer of money. They also conduct local authority searches to uncover any potential issues with the property.
Typically, the conveyancing process takes between eight and twelve weeks to complete, at which time you get to move into your new home. It helps to choose a local solicitor for your conveyancing, as they will have local knowledge and can start guiding you as soon as your offer on a property has been accepted.
When you contact your solicitor with details of your upcoming purchase, you will need to have proof of funds and your mortgage offer, as well as two forms of identification.
A solicitor like Cunningtons has branches across the country, and each office has years of experience dealing with local property transactions.
The role of conveyancing solicitors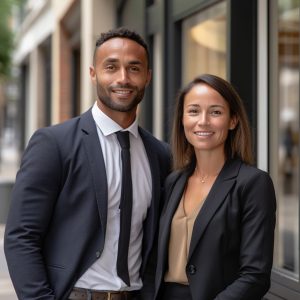 Your property solicitor plays a key role in the transfer of property ownership, as they carry out initial searches with the local authority, ensure that all contracts are checked and that your mortgage lender is kept informed throughout. Furthermore, they make sure that all Stamp Duty payments and Land Registry requirements are taken care of.
It is highly recommended that your transaction is dealt with by a property expert who specialises in residential property conveyancing for the best results. They are responsible for exploring contracts, requesting local authority searches and connecting with your lenders, ensuring the process runs smoothly and efficiently.
Key stages of the conveyancing process when buying property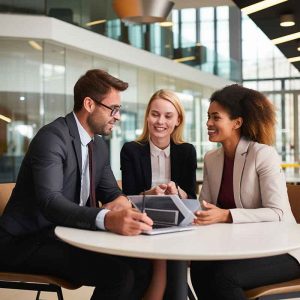 The key stages of the conveyancing process include instructing a solicitor, reviewing and drafting contracts, conducting property searches and surveys, and liaising with your seller's solicitor and lenders.
We outline the conveyancing process and the steps you need to take, as a buyer.
Your property solicitor and mortgage lender deal with the rest.
Accept a quote for the cost of conveyancing from a solicitor;
Arrange a survey, you should check with your mortgage lender to ensure you comply with their requirements;
Arrange for both building insurance and life cover in readiness for the exchange of contracts;
Raise any neighbouring planning concerns that you may have with the council;
Lodge your deposit with your solicitor;
Return all documentation received from your lender, ensuring that it is signed;
Return all documents to your solicitor, signed where required.
Exchange Contracts
Place buildings and life cover 'on risk', meaning cover starts on exchange and not on completion;
Agree arrangements with estate agents for the hand-over of keys;
Notify change of address to friends, banks, building societies, credit card companies, insurance companies, DVLA etc.
Completion
Collect keys from the estate agent & move in!
It is not until after completion that the Land Registry changes the property ownership details. After completion you must also pay your Stamp Duty Land Tax.
Mortgage lenders and their influence on conveyancing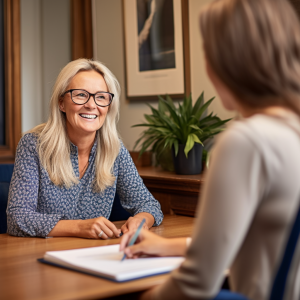 Mortgage lenders play a vital role in the conveyancing process, as their approval is essential for the sale to be finalised. It is important to confirm that your conveyancing solicitor is on your mortgage lender's panel, and it can delay the process if they are not. The lender has issued your mortgage offer, and your solicitor will receive a copy of this offer so they can diligently review the conditions.
The involvement of lenders impacts on the conveyancing process in several ways. They require property searches and surveys, and their approval is necessary for the sale to be completed. Ensuring a smooth relationship with your lender and working closely with them can help speed up the process and avoid delays – which is why you need to ensure you use the right solicitor to do your conveyancing in the first place.
Costs involved in conveyancing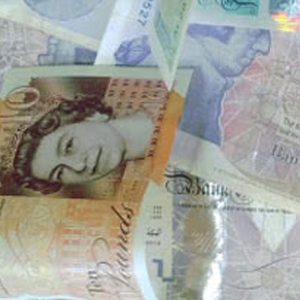 The costs associated with conveyancing vary depending on the complexity of the transaction, but typically range from £2,000 to £4,000 – a small price to pay for a secure and successful property transaction.
The cost of conveyancing can be impacted by a few factors, including the cost of the property, whether it is freehold or leasehold, and the complexity of the transaction.
Conveyancing fees can be broken down into two segments: legal fees and disbursements. You should understand the various costs involved and budget accordingly to avoid any surprises during the process.
If you work with a property solicitor such as Cunningtons LLP, your fees are fixed at the outset, once you have answered all our questions about the property you wish to buy.
Tips for a smooth conveyancing process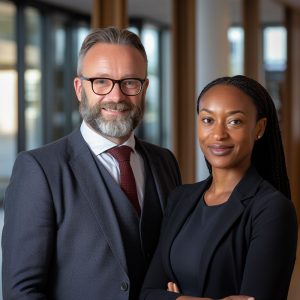 To ensure a smooth conveyancing process, it's important to be proactive in finding a reliable solicitor early on to guide you through the process. You need to provide them with all the necessary information, and respond promptly to their questions. Keeping an open line of communication to them can make a significant difference in ensuring a successful outcome.
Another tip for a smooth conveyancing process is to have all the necessary documents prepared for exchange of contracts, such as the contract, title deeds, and mortgage offer. By staying organized and informed throughout the process, you can avoid delays and make a smooth transition into your new home more likely.
Sadly, buying a home often relies on a chain of successful completions, and no-one has control over them all. Read our article covering delays to see some examples of hold-ups – and be prepared that they might happen to you.
Leasehold vs. freehold conveyancing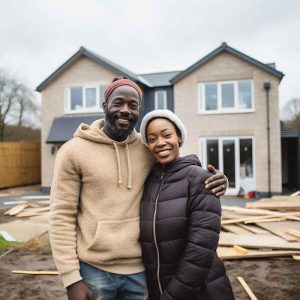 Leasehold and freehold conveyancing involve different steps and processes that you should be aware of.
When purchasing a leasehold property, the essential detail to double-check is the length of the lease, to ensure you are getting the most out of your investment. Leasehold conveyancing may take longer to complete, but is worth it to secure a successful transaction.
If you are buying a leasehold property, you should be aware of any implications of ground rent.
On the other hand, buying a freehold property means you'll have full ownership of both the building and the land it sits on.
Understanding the unique aspects of both leasehold and freehold conveyancing is crucial to navigating this process effectively and making an informed decision when you are buying a property.
Conveyancing for first-time buyers
First-time buyers should be aware of the additional costs associated with buying a property, such as Stamp Duty Land Tax and survey fees. Appointing your solicitor early in the process should ensure that there are no surprise payouts and that you can keep a firm grip on your budget.
The exchange of contracts is an exciting moment when the buyer and seller become legally committed to buying and selling the property, respectively. After the exchange of contracts, you are now fully committed to buying the property and can look forward to the completion when the final transfers are made, and you can finally move in.
However, if either party decides to back out before the exchange of contracts, it can create difficulties if there is a property chain involved.
The risks of DIY conveyancing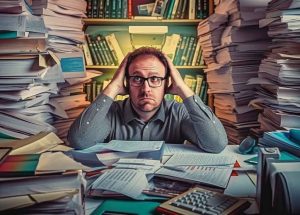 It is theoretically possible to do your own conveyancing, but it is highly recommended that you hire an experienced and trained conveyancing solicitor to act on your behalf.
Using a professional ensures everything is done correctly, and as they will also be members of the correct trade bodies, you are covered. While DIY conveyancing can be a way for you to save money on your moving costs and take control of the process, it is complicated, comes with financial and legal risks, and is time-consuming.
There is a reason that attempting DIY conveyancing is rare: hiring a professional makes it more likely that your moving process will be smoother, and it usually protects you from serious errors or delays. The peace of mind and expert guidance provided by a professional far outweigh the risks and challenges of undertaking this complex process on your own.
Why you should understand conveyancing
Understanding the conveyancing process and the roles of the various professionals involved helps you achieve a successful property transaction. From finding the right property solicitor to navigating leasehold and freehold conveyancing, being prepared and staying informed will help you sail through this journey with confidence.
With the guidance of a professional property solicitor and the knowledge you've gained from reading this article, you're now well-equipped to embark on your adventure into property ownership.
Click here to request your fixed-fee quotation for conveyancing for buying property in England and Wales. You can benefit from our branch network, as our team works out of Braintree, Brighton, Chelmsford, Croydon, Solihull, Hornchurch and Wickford.
Our conveyancing teams look forward to helping you with your smooth home move.
FREQUENTLY ASKED QUESTIONS
The following are common questions we get asked about Conveyancing. If you cannot find the answer to your question here, please contact us for an answer.
What exactly does a conveyancing solicitor do?
A conveyancing solicitor's role is to manage the legal side of property transactions. They handle everything from researching the property's title and preparing all documents associated with the transfer of ownership to liaising with solicitors and estate agents throughout the process, organising searches with the local authority, and arranging the transfer of required funds.
In short, a conveyancing solicitor acts as an advisor for their clients during a property purchase.
How long does conveyancing take?
On average, it takes 8-12 weeks for the entire conveyancing process to be completed, from an accepted offer to finalizing the sale. However, certain factors may cause delays and the timeframe may be longer, especially if the transaction depends on an extended chain of transactions.
Working with a reputable solicitor who has access to digital services can help speed up the process, but they are not responsible for other hold-ups in a chain of property transactions.
What is conveyancing when selling a house?
Selling a house in England and Wales requires conveyancing. This process starts with the acceptance of an offer and ends when the property's ownership is transferred from the seller to the buyer.
With the help of a conveyancing law firm, you can ensure that everything goes smoothly and the process is completed successfully.
When does the conveyancing process actually begin?
Normally, the conveyancing process begins once you have instructed your solicitor and provided them with your ID and any forms they need. Once this has happened, your solicitor is able to get on with the conveyancing process.
When do the Land Registry details get updated?
The Land Registry will update the title details for your new property after you have legally completed your purchase.
How much are Land Registry fees?
Land Registry fees vary, depending on the price you are paying for a property.
The price you pay will range from £20 to £500; your solicitor pays it, and adds it to your final bill.
---