Summary
On International Women's Day we celebrate women's achievements throughout the world. At Cunningtons solicitors, however, we celebrate women's achievements every day, as they comprise a large proportion of our team.
Whilst many people view legal practice as a traditionally male-dominated field, the same cannot be said of Cunningtons LLP. Here, we are keen to promote from within and empower our staff to rise to the top.
Notably, our Chelmsford and Wickford branches consist entirely of women, and women in the Partnership at Cunningtons outnumber the men 5 to 4. No glass ceiling here!
The Women in the Cunningtons Partnership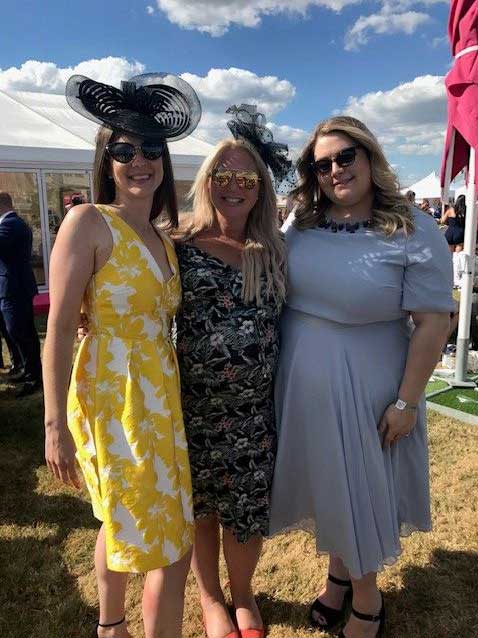 Bryony Wilmshurst, Wills and Probate
Bryony Wilmshurst, a Wills and Probate Specialist, joined the ranks as a Trainee Solicitor in 2005, qualified as a Solicitor in 2008 and with dedication, hard work and support from the firm became a Partner in 2012. Bryony is Wills and Probate specialist in the Braintree, Wickford and Chelmsford branches.
Bryony is also the firm's Anti-Money Laundering Officer. Bryony continues to support legal learning in her capacity as a mentor to students at the Anglia Ruskin University. Bryony is also partner in charge of our Braintree branch
Jill Wiggins, Family Law
Jill Wiggins joined Cunningtons in 2014 and in 3 short years became Partner in 2017 and head's up our Family Department specialising in divorce, civil partnership dissolution and Children Act Proceedings.
Kate Hunt, Conveyancing
Kate Hunt first joined Cunningtons as a paralegal in 2003 and qualified as a Solicitor in 2006 becoming a Partner in 2011.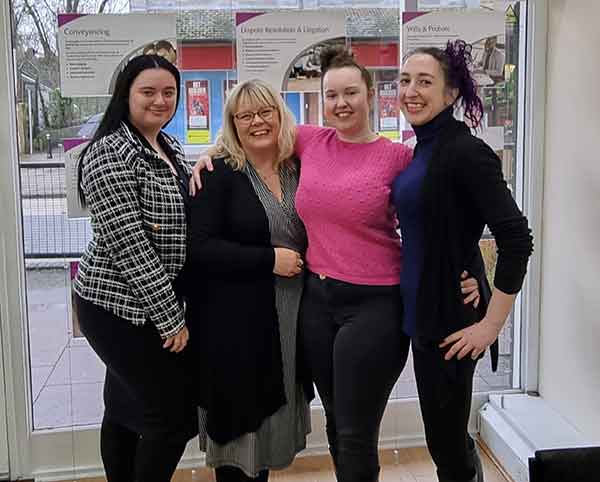 Kate heads up the Wickford office. Kate is also the firm's Client Relations Partner and Deputy Anti-Money Laundering Officer.
Kate is responsible for the progression of another rising star Rebecca Stewart, who is currently on the path to becoming a Licensed Conveyancer.
Katrina Sharman, Wills and Probate
Katrina Sharman also joined Cunningtons as a Trainee Solicitor. Katrina went on to gain further experience at other local firms and then re-joined Cunningtons in 2022 as a Wills and Probate Partner working at our Braintree office.
Kate Horsted, Conveyancing
Kate Horsted became Cunningtons Head of Conveyancing as of 1 March 2023. Kate joined Cunningtons in 2014 and was quickly recognised as a big potential in the world of conveyancing.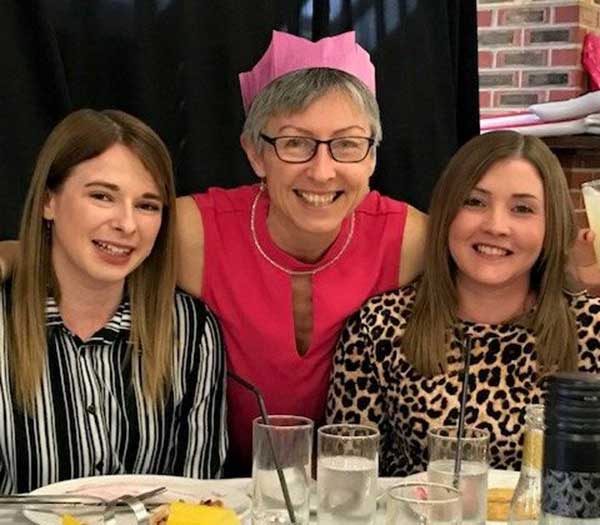 Kate was promoted to Partner in 2017 and has since gone from strength to strength building the Chelmsford office and Braintree office into leading Conveyancing Departments.
Specialising in residential conveyancing, Kate advises on a wide range of matters including freehold and leasehold sales and purchases, re-mortgages, transfers of equity and lease extensions. Kate places particular emphasis on providing a high level of service to her clients in every aspect of the transaction.
Rising to the Top
Kate Horsted has been working hard to train new talent with Sarah Tuck, Danielle Simkins and Charlotte Allington all starting at Cunningtons as paralegals and working hard to become Conveyancing Technicians.
With Kate's support and guidance, these brilliant women are providing clients with an incredible level of service and support throughout their conveyancing transactions.
Over to our trainees …
It's extremely humbling to know that I am part of a strong, thriving and supportive team of independent and inspirational women, who have and continue to achieve so much and are passing down their knowledge and skills to help me enhance my professional career. Kate Horsted in particular has been my close mentor throughout my career development and her encouragement and support has been second to none.
Charlotte, trainee at our Braintree branch
Cunningtons is full of brilliant women all with a vision and I am proud to be a part of that.
Sarah, trainee at our Chelmsford branch
I feel very lucky to work at a firm full of inspirational women who support each other to achieve their full potential.
Danielle, trainee at our Chelmsford branch
Kate Hunt's dedication to Cunningtons and her team cannot be questioned whatsoever. She has supported and encouraged me since day 1 to progress with the firm and assists with my online course learning. I have learnt so much from Kate and will forever be grateful as to the opportunities she provided to me. We have weekly 'check in' meetings to ensure that my workload is manageable and to raise any points or issues in my training that I may have.
Rebecca, trainee at our Wickford branch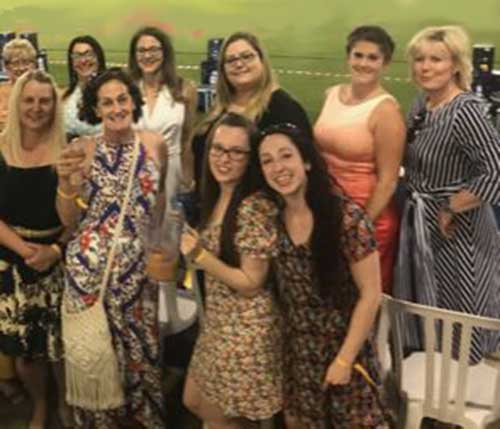 As you can see, every day is Women's Day at Cunningtons Solicitors!
---