It's been a busy couple of months for us and we want to share with you what we've been up to …
Golf for charity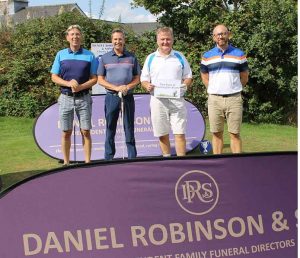 In terms of charity, we've been getting involved with all sorts of fundraisers and events to help our local community. In September 2022, we had two teams of golfers participate in a competition graciously hosted by Daniel Robinson & Sons.
The aim of the golf day was to raise money for select children in the local area to help pay for their private physical therapy and equipment.
All in all, we managed to raise an amazing £47,836 through sponsors, charity auctions and a tombola. It was a great day out for all our golf enthusiasts, and the fact it was for a good cause was the icing on the cake.
Playing rugby for a good cause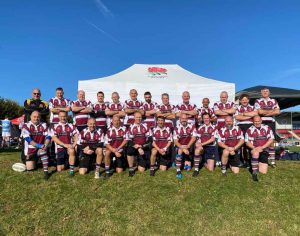 Another charity function that we got involved with was the Wooden Spoon Vets Fest 2022.
This rugby tournament was attended by our Managing Director Aaron Coombs who, along with about 700 other players from all corners of the UK, competed to raise money for disadvantaged children in their regions. The Essex region crew trekked up to the West Midlands Moseley RFC grounds for a grand day out and, along with the other participating regions, fundraised donations to the tune of over £85,000! Cunningtons were honoured to have been a sponsor for the 2022 Vets Fest.
Wellbeing of Women Summit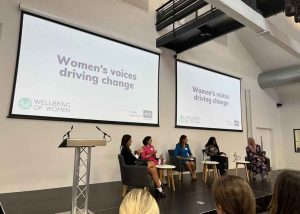 On the 29th of September, 3 members of our Wellbeing Committee attended the inaugural 'Wellbeing of Women Summit' at the Royal College of Obstetricians and Gynaecologists in London.
There was an excellent line-up of speakers at the event, and lots of discussion around topics relating to Women's Health and Wellbeing. It started off with a panel discussion about how women's voices are influencing changes being made across the women's health sector. Conversation around the Menopause and the use of social media by professionals to share health information was also a main subject. The event was rounded off by the Wellbeing of Women Chair and the first Women's Health Ambassador for England, Professor Dame Lesley Regan discussing the Women's Health Strategy.
We came away from this event with many thoughts and ideas relating to our own policies and procedures and Cunningtons are very proud to have attended.
Welcome to the conveyancing team, Muj
We are pleased to announce that we have a brilliant new residential conveyancing solicitor, Mujtaba Hameed to our Braintree conveyancing team.
Muj qualified as a Solicitor in 2014 and worked in Walthamstow, London for a long time. He became a salaried Partner specialising in residential conveyancing in 2018 and has since amassed over 10 years' experience in this field. He is a dedicated solicitor and is known for providing people with a high-quality property service.
Welcome to Cunningtons, Muj!
---