Cunningtons solicitors have branches covering all of England, and their head office is in Braintree
Braintree is a modest proper market town in north Essex, and it's been hiding its light under a bushel for far too long. So here follows an explanation of why although Cunningtons has branches across England, its home is in Braintree – and has been since it was founded in 1748.
Cunningtons LLP solicitors in Braintree offer Family and Divorce Law, Wills and Probate, Civil Litigation, and specialises in Property Law and Conveyancing. They have helped many people buy and sell their homes in the area since their first property transaction in 1748.
Location, location, location
Braintree is an hour by train from central London – Liverpool Street station – yet is just a stone's throw away from Constable country in an area of the countryside dotted with traditional villages and smaller towns like Thaxted, Saffron Waldon, Great Notley, Halstead, Coggeshall, Lavenham, Sudbury and Haverhill.
The proximity to the countryside and the East Anglian coastline is always attractive, as is the accessible train link to larger towns such as Colchester, Chelmsford and, of course, London.
As well as being close to the ports of Felixtowe and Lowestoft, Braintree is within easy reach of Stansted Airport, so there are plenty of ways to leave the country if you've had your fill of Essex.
Braintree: Cunningtons' home town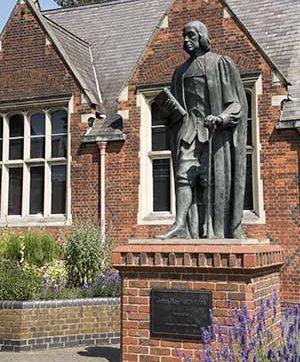 Cunningtons have been running their business in Braintree for many years, with good reason – there's a lot happening in the town, enough to keep them busy with property transactions.
Braintree boasts a regular street market and has its own independent department store too, The Quadrant, so you can sometimes feel like you've stepped back in time. The sense of community is apparent if you watch A Day In The UK's video about the town: https://youtu.be/Foek1iHGbU4.
Braintree town centre has weathered the Covid storm relatively well, with most shops having reopened after the nightmare of shutdowns in 2020 and 2021.
Hungry in Braintree? No problem.
When it comes to eating there is a good mix of options to enjoy from everyday lunchtime snacks such as Eaton's Tea and Coffee House through to an authentic Turkish restaurant called Mosaic on Bank Street – its open kitchen will make your taste buds come to life in no time.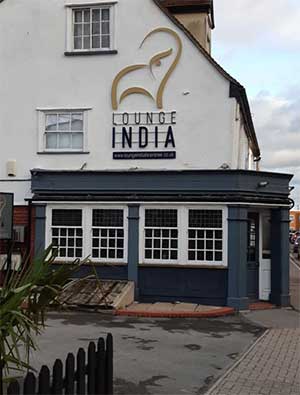 If your spice preferences veer further east, Lounge India on South Street would definitely fit the bill. Their delicious food is fresh and well-spiced, set in very glamorous surroundings.
If you are dining out for a special treat, you still don't have far to go – you can get over to the Chophouse for an exquisite meal. And if you're there on a Saturday, why not treat yourself to one of their Bottomless Prosecco Saturday lunches!
Braintree Village for the keen shopper
A stroll over to Braintree Village outlet centre takes you to a different world.
First, there's a range of both chain and independent restaurants to fuel you on your visit, then a surprisingly wide range of brand shops like Armani, Calvin Klein, Ralph Lauren and Ted Baker, as well as Marks and Spencer, Holland & Barrett, Body Shop and Le Creuset.
When you want to drop after your shop (especially if you're weighed down by visiting Le Creuset!), you can either go to the cinema at Cineworld, or even go bowling.
All of this in such a modestly-sized town.
The Great Outdoors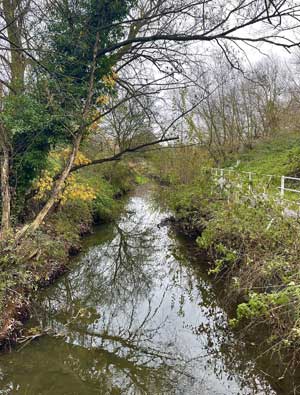 For those who are less interested in retail therapy and searching for a break from the hustle and bustle of town, there are plenty of open spaces in and around Braintree for you to explore.
Great Notley Country Park is a popular open space offering opportunities for activities like horseriding, fishing, football, kite-flying, bird-watching as well as sky ropes and an adventure playground.
Picnic tables are spaced around the park, and there's also a café if you need.
And then there's the ever-popular Park Run, which attracts a good crowd of runners and volunteer marshals on Saturday mornings – by lunchtime they've all earned their Bottomless Prosecco Saturday lunches at The Chophouse!
The Flitch Way Country Park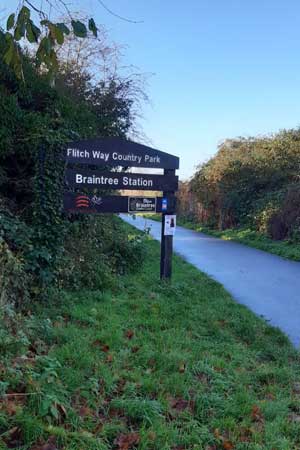 Don't miss out on The Flitch Way Country Park which runs some fifteen miles between Braintree Station and Start Hill in Bishop's Stortford. The route is an important greenway and wildlife corridor popular with walkers, cyclists and runners alike.
This beautiful avenue of trees and countryside offers uninterrupted flat terrain, equally good for an amble or for a gentle bike ride as it follows an old railway line.
The route is dotted with information points describing local history, both social and industrial. There are also cafés on the way if you fancy, including the Booking Hall Café at Rayne's former rail station. You may also want to stop by the Railway Carriage Museum at Rayne maintained by the Friends of the Flitch Way.
More opportunities for exercise
There's no excuse for not exercising around Braintree!
If you don't have time for a Flitch Way stroll, then you could do no better than a free mini-workout at the John Ray Park (and outdoor gym) just behind Braintree station – just right for commuters to de-stress after their journey.
Braintree Council has already offered free training sessions to introduce residents to the fitness equipment under their Livewell campaign.
Public gardens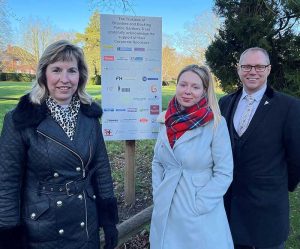 If you are looking for tranquillity in a pleasant and safe place, then you'll love the Braintree & Bocking public gardens.
Opened in 1888, the gardens are maintained to a high standard all year round, with the help of their corporate sponsors.
Cunningtons Solicitors are proud sponsors of the public gardens, and as you can see they like to spend time there, whatever the season!
A couple of miles south takes you to the John Ray Gardens, where you can find tennis courts, a play area and even a lido. John Ray was proclaimed 'the father of natural history', and you can find out more about him in the Braintree Museum.
The Bocking Arts Theatre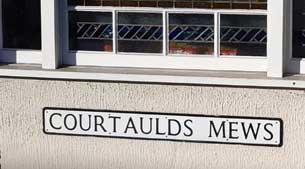 Back in central Braintree is the Bocking Arts Theatre which holds regular events including bands, comedy evenings, antique fairs and an annual panto.
Built in 1863, the theatre was a gift from the Courtauld family to the people of Braintree.
It was an early sign of the philanthropy of the family, predating London's Courtauld Institute of Art by more than 60 years.
Living in the Braintree area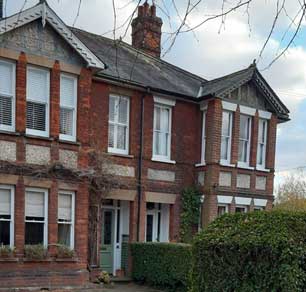 The recent surge in interest in living outside the city has attracted people to the area.
Easy access to proper countryside and the green spaces mentioned, along with its undeniable sense of community means that Braintree has been a winner.
And there's plenty of choice, if you are thinking of relocating to the Braintree area: from large Victorian and Dutch-inspired properties to new-build flats that are handy for the station and your commute.
And that's before you've explored the surrounding villages like Cressing, Felstead, Burton's Green or the Notleys.
Keeping Cunningtons' conveyancing solicitors busy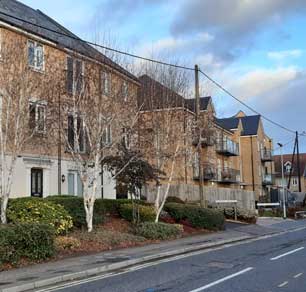 As well as the many traditional homes, new developments being built within the Braintree area include the Victoria Square Development – which is set to offer 35 apartments, a 70-bedroom Travel Lodge, bus interchange and Livewell hub – or on the outskirts including Silver End, Cressing and Notley.
Larger Victorian buildings that were previously hospitals, schools or workhouses – such as Old St Michael's and Tabor House – have found a new lease of life as they have now been converted into high-spec apartments.
Schools Around Braintree area
Families thinking of moving to Braintree will find the choice of primaries reassuring, as they all have good or outstanding Ofsted reports.
When it comes to local secondary schools, most are Ofsted-rated as good, including the Tabor Academy, the Edith Borthwick school, and the Alec Hunter Academy.
Pandemic effects on Cunningtons at Braintree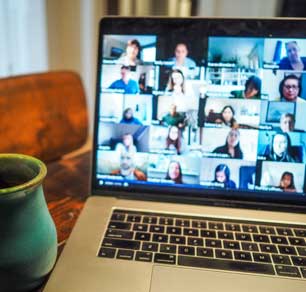 Covid had a big impact on the nation which we obviously felt at Cunningtons' Braintree branch.
Although the pandemic made us feel anxious, it brought the team closer together as we all had to deal with differing working protocols.
Coming to work – even if it was by phone or Zoom call from home – gave people a purpose. The team were helping provide a smooth service for clients moving house, or dealing with Wills, Litigation or Family issues. Even when the world's been turned upside-down, houses are bought and sold, marriages fail, Wills and probate are instructed, and legal issues have to be resolved.
The procedures and measures put in place by Cunningtons ensured both staff and clients were safe. The decision was taken to close the doors to the public to decrease the spread of Covid, but morale benefited from the health pressure being lifted.
Walking through Braintree town, you could see people being kind and considerate – giving each other space and wearing masks in order to stay safe.
Cunningtons and charity work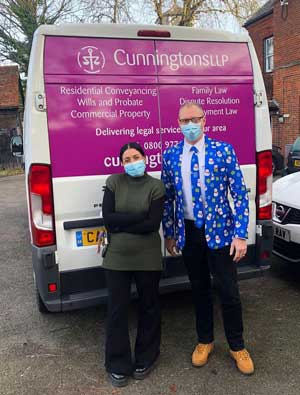 Throughout the seven offices, Cunningtons run monthly charitable fundraisers supporting organisations such as Mind, Alzheimer's Society, Farleigh Hospice, Children in Need, Rendall Charity Trust and more. As a firm we raise money for these charities by holding monthly dress-down days, Christmas jumper days, bake sales, games and quizzes.
Staff are very supportive of one another and try to help where they can. They are team players and if a staff member feels under pressure or that they have reached their work capacity, others will spread the load.
Cunningtons and the Braintree community
There is always more to say about any town, and Braintree is no exception. It's amazing how much we fit into a town with 45,000 people. Braintree is rich in history, and has a vibrant modern culture and sense of community.
That may be why Cunningtons is not alone in making Braintree its home and staying put!
What Cunningtons' staff say about Braintree
People at Cunningtons are very supportive, and try to help each other wherever possible. They tend to be team players and if a staff member feels under pressure or that they have reached their work capacity, others will spread the load.
Ella
I like how much they care about the community. They work alongside lots of different charities in order to raise money and make a difference. For example, we hold monthly fundraising dress-down days as well as cake bake sales and quiz games supporting charities including Alzheimer's Society, Children in Need, and Mind.
Sacha
The Conveyancing Department is so well structured and well-run that it makes for a very easy place to work
Charlotte
My first Christmas working at Cunningtons with a positive nod towards the festive season throughout the office and good-natured banter while continuing to get the job done!
Ann
What clients say about Cunningtons in Braintree
Fantastic service offered from Paul Fenton with regards to buying and selling our home. I could not recommend Paul enough, he was extremely efficient and took the time to explain everything to me in detail. He will be our go to Solicitor going forward, he is actually already helping me with a business related enquiry. So pleased we have found such a reliable Solicitor that we can trust and look forward to dealing with Paul in the future.
Jo
Absolutely top notch service from Kate and her team from start to finish of our house selling/buying experience. Communication was excellent, letting us know each step of the way what was happening. Easy to contact and advice was delivered in a professional manner. I would have no hesitation in using them again and would definitely recommend them.
Janet
---