---
At our Solihull office, you have access to our Wills and Probate team. They have a wealth of experience and will provide you with an excellent, personable legal service.
We understand how important planning your life and legacy is to both you and your family. That's why we offer comprehensive advice about all of your options and the probable outcomes.
We want you to find working with Cunningtons to be a relaxed and easy experience, so we always explain your options in clear language without jargon or legalese.
We are regulated by the Solicitors Regulation Authority, work closely with Solicitors for the Elderly, as well as the Society of Trust and Estate Practitioners.
Experts in working with private clients
The team working in our Wills & Probate department are Dementia Friends. With years of experience dealing with vulnerable clients and their families, you can be certain that you will all be treated with kindness and care.
At Cunningtons Solihull, you can count on our Wills & Probate team
Our Wills and Probate department can help you and your family with a number of issues, including:
More about the services offered by our Private Client team
Writing Wills
Having a Will is not simply something we do to relax our friends and family when we die – though that is a nice side effect. Having your own Will correctly drafted can avoid a lot of the burden being placed on your loved ones during an already difficult time. You don't have to look far to find examples of the turmoil caused by badly-drawn Wills or intestacy.
A properly written Will can:
stop the loss of any tax allowances;
utilise charitable exemptions to reduce the rate of inheritance tax paid, while benefiting good causes;
preserve any assets specifically for children; and
be used to protect vulnerable family members you are worried about.
Our will writing services are useful to help you set out your wishes once you have passed on, and can also help revise your existing will.
Probate
When someone dies, their estate (property, money, possessions) needs to be dealt with. This can be a complex and stressful process, especially at such a difficult time.
Our private client team has the knowledge and experience to help you through this legal maze. We can guide you through the time limits, tax allowances, asset protection and other legal responsibilities involved in dealing with an estate.
We understand that this is a difficult time for you, and we will do everything we can to make the process as smooth and stress-free as possible. As a Will writing firm, we see all sides of the process. Contact us today to find out how we can help you.
GET IN TOUCH
To contact us about any of our legal services including Family Law or Wills and Probate,
just complete this form so we can get back to you.
Lasting Powers of Attorney
Setting up Lasting Powers of Attorney allows you to choose someone you trust to manage both your financial affairs and personal welfare if you are unable, for whatever reason, to do so yourself.
We are happy to talk you through why having a Lasting Power of Attorney in place is important and the benefits it provides you with. An LPA is crucial when it comes to your care throughout life, as neither marriage nor civil partnership allows others to care for you when you can't.
Deeds of Variation
Using a Deed of Variation to redirect assets you receive from an estate could provide you with a powerful tool when it comes to planning for Stamp Duty Land Tax (SDLT), Inheritance Tax, Capital Gains Tax, and family intergenerational Tax.
A Deed of Variation is tailored entirely to fit your requirements, and there are rules to be observed for a Deed of Variation to work. As you can imagine, expert advice is vital to get the implementation right.
Court of Protection
If you have not had the foresight to set up a Lasting Power of Attorney, losing mental capacity can throw up all sorts of challenges.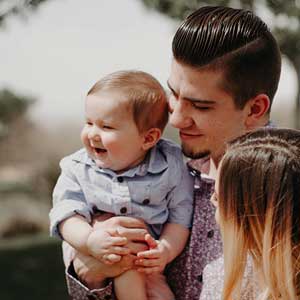 Issues such as
who will administer your finances,
how a loved one can obtain legal authority to take care of you,
what can and cannot be done when it comes to making gifts or managing investments,
as well as the general administration of your life when personal circumstances change,
are thrown up.
Our Wills and Probate solicitors are experienced in helping clients with their legal and administrative duties and have also been Court-appointed Deputies. We can also help with business succession planning.
Trust Deeds
A carefully-drafted Trust Deed can be used as an agreement between partners as to who will get what back if your home has to be sold due to separation.
Trusts have other useful functions; they may help protect your family from third parties and taxes.
Trust Administration
The job of a trustee is quite extensive, and there are many responsibilities, duties, and obligations involved. We can assist you with the appropriate administration of your Trust.
If you need any help or advice with any of these issues, contact us today to discuss your options.
Cunningtons Solicitors in Solihull
Northampton House
Poplar Road
Solihull
B91 3AP
United Kingdom
Tel: 0121 705 6868
Fax: 0121 705 9800
Staff Spotlight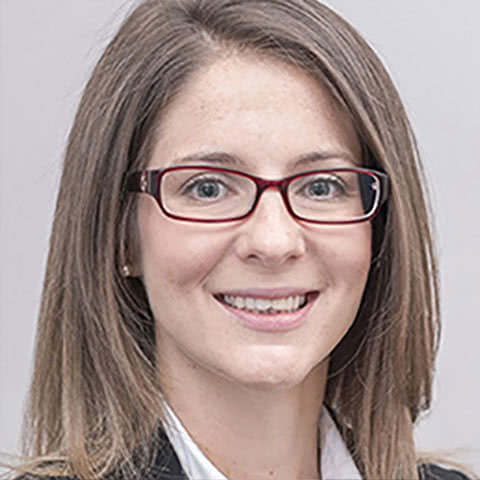 Bryony Wilmshurst
Partner and Solicitor
Bryony Wilmshurst is head of Wills & Probate and will help you with any Wills & Probate issues.
Should I use an online conveyancing company?
We do not generally recommend using an online conveyancer; though you often pay a lower fee, the level of service will also be lower.

You will rarely speak to the same person twice, and you have to be wary of the extras they add on.

When you are dealing with something as valuable as your home, it is important not to take risks. And the potential small savings to be made by using online conveyancing don't add up – yet. You should meet the solicitor who is working on your case face-to-face.
What is the difference between a conveyancing solicitor and a conveyancer?
A conveyancing solicitor is regulated by the Solicitors' Regulation Authority (SRA), is a member of the Law Society, will have degree-level qualifications and at least two years on the job training before qualifying.

Whereas a conveyancer tends to be regulated by the Council for Licenced Conveyancers (CLC) and is usually less qualified, although they can still be perfectly competent.
How do I avoid fraudulent transactions when moving house?
With such large amounts of money changing hands, there can be attempts to steal them in transit.

It is easy to avoid fraud if you follow simple rules:
1 Never ever disclose bank account details by email.
2 Never pay money into an account whose details you have received by email.
3 Both you and your solicitor should pay into accounts whose details you have received by phone or in person.
4 Ideally, test the veracity of bank account details by making an initial payment of £1 – which you then verify by telephoning your conveyancing solicitor – before paying any more.